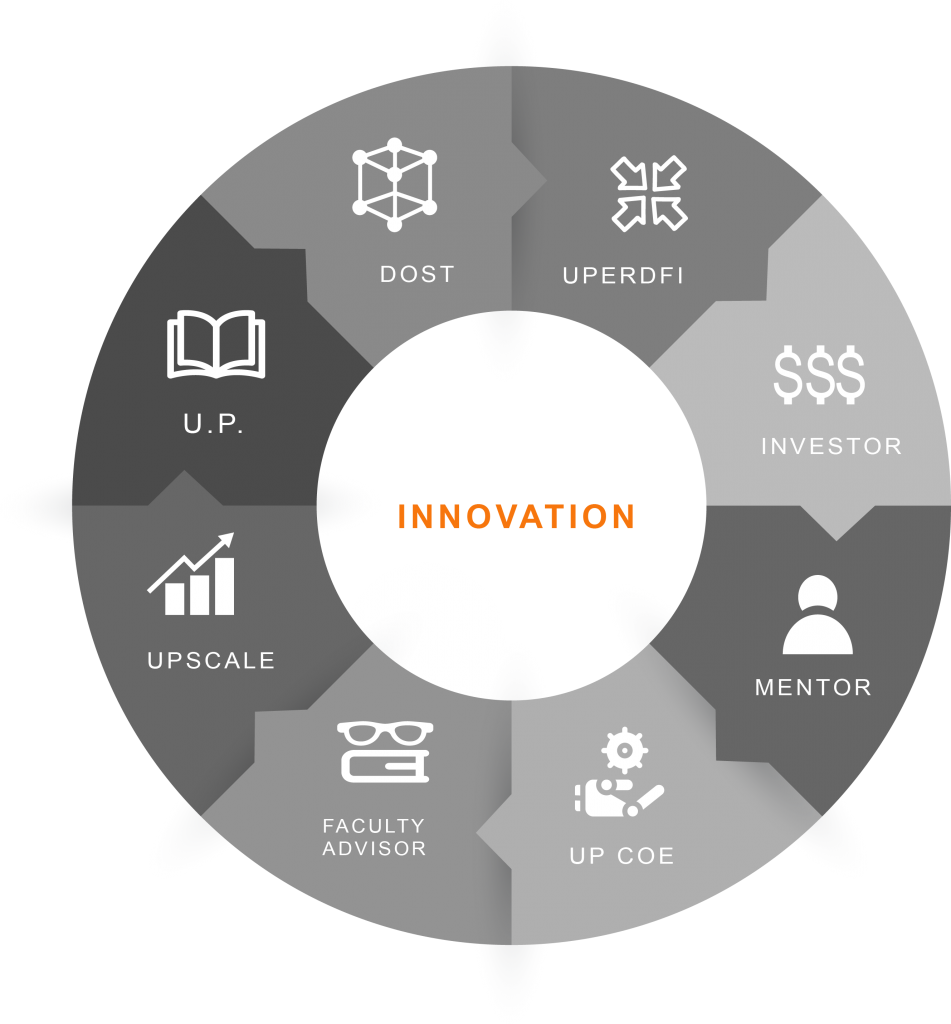 Partners
We collaborate with our partner institutions to ensure the accurate delivery and timely support to the College and its constituents.
UP College of Engineering– The College of Engineering of the University of the Philippines Diliman or UPCOE is the largest degree-granting unit in the U.P. System in terms of student population.
UP Alumni Engineers Association, Inc.– UPAE is the umbrella alumni organization of UPCOE. We work with UPAE in mobilizing support from individuals and corporate donors.
National Engineering Center– NEC is part of the University of the Philippines. It is the extension arm of the UPCOE where industry, government agencies, and academic institutions can turn to for solutions to their engineering problems.
Friends of the University of the Philippines Foundation in America– FUPFA is a non-profit US institution with the goal of linking UP with US-based alumni. UPERDFI is a listed recipient of donations made through FUPFA, enabling US-based donors to receive an Acknowledgement Letter for tax deduction recognized by the US Internal Revenue Service.
Department of Science and Technology– DOST is the executive department responsible for coordinating S&T-related projects in the country. As a DOST-accredited Foundation, UPERDFI accesses funding and technical support from DOST for R&D and IP rights protection.
Engineering Research and Development for Technology Program– DOST's ERDT is a consortium of eight member-universities in the Philippines that offer graduate studies in various engineering fields. UPERDFI and UPCOE encourage students to pursue graduate studies by linking with ERDT's scholarships.
UP Sustaining Collaboration in an Advanced Learning Environment– UPSCALE is an innovation hub established by DOST in UP Diliman. It incubates lab-to-market projects through Enterprise and organizes project teams to conduct industry R&D through IGNITE.
UP Technology Transfer and Business Development Office– UPTTBDO, formerly UP Technology Licensing Office, is an instrument to promote innovation and entrepreneurship. UPERDFI coordinates with TTBDO for IP rights protection and research agreements.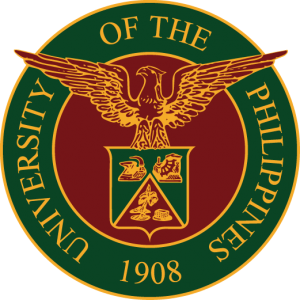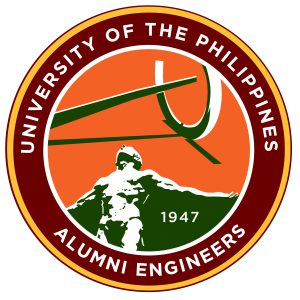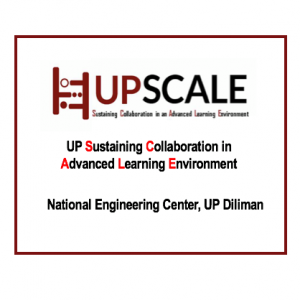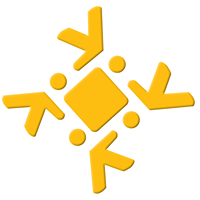 Enablers: Donors, Mentors and Investors
From Heartstrings to Purse strings
UPERDFI solicits invaluable support of individuals, families, and institutions in enabling the college, its faculty and students to pursue engineering excellence. Donors generally provide funds for the purpose of supporting faculty and students, without any consideration for financial returns.
Mentors provide time to guide ideators and project proponents and ultimately, the start-up ventures. They bring their business acumen and techonology specialties to bear on the projects and ventures.
Investment funds are solicited from individuals and corporations to be provided to faculty and student teams that decide to further develop their ideas and projects, for the purpose of ultimately starting a business venture. A return on investment can be factored in.