In the College of Engineering at the University of the Philippines in Diliman (UPCOE), 5,000 students in the bachelors, masters and doctorate programs study engineering and computer science under the watch of 300 faculty members. The UPCOE is established to lead in education, research, extension and public service.
Since its founding in August 1972, the UP ENGINEERING RESEARCH AND DEVELOPMENT FOUNDATION, INC. (UPERDFI) has worked to support UPCOE initiatives that SEEK APPROPRIATE AND SUSTAINABLE ENGINEERED SOLUTIONS FOR THE BENEFIT OF ALL LEVELS OF PHILIPPINE SOCIETY. Such projects as microsatellites for resource mapping and earth condition analysis, artificial intelligence, internet of minds and data science enable our graduates to push the envelope of knowledge and formulate innovative solutions, yet prepared to take on challenges of waste reduction, quality improvement and increased productivity in order to enable micro, mini, small and medium and large-scale enterprises to progress.
ROLE OF UPERDFI
Established by a group of Engineering alumni headed by Dean Alfredo L. Juinio, UPERDFI has carried out research and development work with UPCOE as its main academic base. In 2017, the vision was set to enable sustainable development and to optimize the utilization of intellectual capital of the UPCOE towards inclusive development and collective prosperity. With the UPCOE and the UP National Engineering Center (UPNEC) as the premier source of brainpower, UPERDFI provides the venue to share faculty and student research with industry and government. It encourages the latter to tap UPCOE/UPNEC resources in addressing specific challenges facing them. It also helps develop new solutions into start-ups and licensing arrangements. In this way, it helps build a robust Innovation Ecosystem in UP.
UPERDFI provides faculty support (professorial chairs and research grants), student support (scholarships, study grants, thesis grants, funds for competitions and awards) and learning infrastructure support (buildings, classrooms and laboratories). These "Legacy Initiatives" are meant to build better engineers and graduate more of them.
Converting Science to Wealth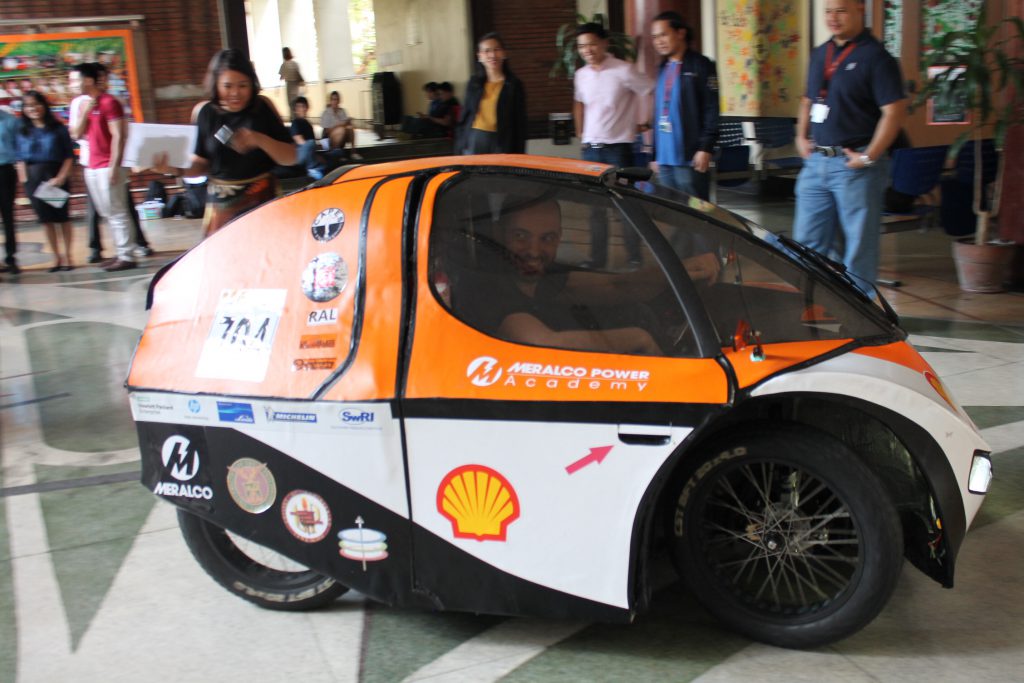 UPERDFI links UPCOE students and faculty to individuals and companies that wish to reinvest in growing UPCOE's intellectual capacity, and in transforming leading-edge R&D into market-centric technologies that serve society.
Technopreneurship
In UPCOE, an estimated 200-250 concepts and designs developed by students from their thesis projects and by faculty from their research papers are churned out every year. While specific UP offices provide shepherding and intellectual-property assistance, support tasks include mentoring researchers on business operations, validating the market, and seeking investors. Donations to the Innovation Grants Fund enables provision of bridge funding for the development, licensing and start-up as well as stipends for graduates who pursue their student research projects after graduation.
Mentors for Start-ups
Spawning technopreneurs requires a vital input – the guidance of mentors with business experience and with keen knowledge of industry technologies and applications. Research outputs of faculty and students could be tweaked or reoriented to address more urgent industry needs and be more market-feasible. To compensate for the mentoring effort, start-ups are willing to offer ownership shares to mentors.
UPERDFI links up with the DOST-sponsored UP Sustaining Center in an Advanced Learning Environment (UPSCALE) which is a technology-based business incubator, and the UP Industry-Government Network for Innovations and Technology Entrepreneurship (UP IGNITE).
Learning Infrastructure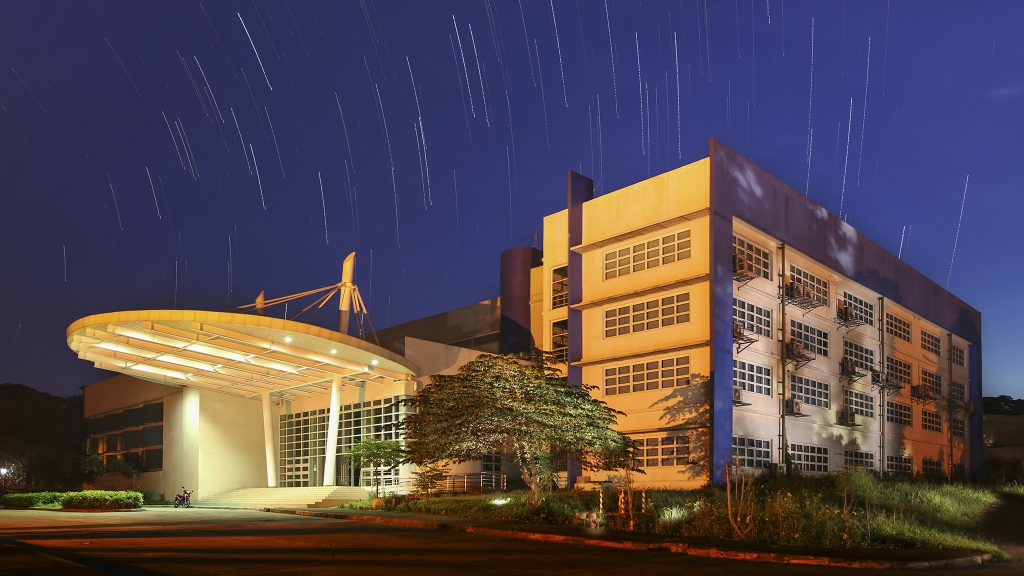 Research and Instructional Laboratories
Instructional and Research Laboratories. Laboratories are critical for faculty and students to carry out projects. State of the art software and equipment multiply the productivity of brainpower resident in UPCOE. Laboratories that are able to handle outsourced work from industry, with appropriate billing arrangements, will enable the laboratories to be financially self-sustaining.
To power up research productivity, UPERDFI is embarking on a major effort to set up a Very High Speed Computational Laboratory (VHS Computing) for UPCOE. To date, faculty and students make use of laptops pooled together and high-performance laptop which take long cycle times to make a series of simulations and optimizations. This slows down research work significantly and also delimit the range of solutions and designs. Or, they line up to obtain computing time from other UP facilities. The proposed VHS Computer will substantially boost up research efforts.
Buildings and Classrooms
In addition to modernizing/upgrading existing facilities, classrooms and case rooms need to be converted to Smart Rooms. A set of multimedia equipment, ergonomic chairs and desks, air-conditioning, smart boards, lighting and sunlight breakers, costing P400,000 to P600,000 per room, depending on seating capacity will enable this to happen. For new buildings, naming rights are granted in accordance with UP policies.
Faculty Development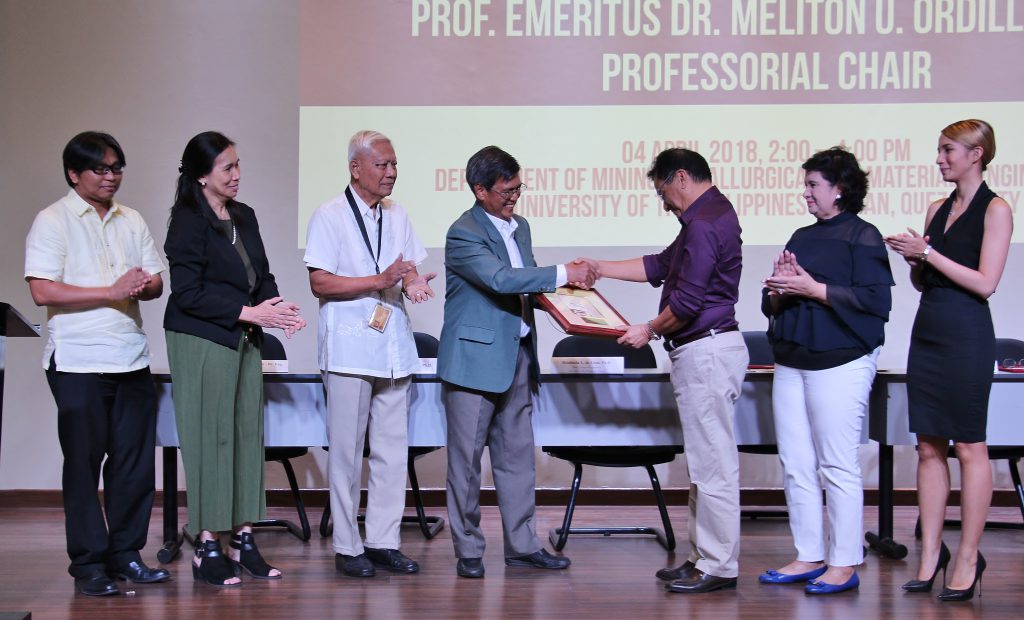 Professorial Chairs
Chair awards have motivated faculty to do research on top of teaching. Chair awardees are chosen after a rigorous evaluation following UP rules and guidelines and based on papers produced or published. The donor has the option of specifying the research area or leaving the decision with the Dean. The donor of a lifetime Chair turns over an endowment fund of which only the interest earned is used for the annual awards. On the other hand, a donor could opt to support a Chair by turning over the annual amount every year for a minimum of 6 years.Three Professorial Chair categories have the annual amounts of P120,000, P150,000 and P240,000. Corresponding endowment funds are P4 million, P5 million and P8 million, respectively.
Faculty Grants
Teaching and Research Grants are available to Instructors and professors who are not yet eligible for the professorial chairs. This is a P60,000 grant, given P30,000 each semester. The grant is named according to the donor's wish. Specific Research Grants are provided to faculty members handling courses that require new teaching innovations, or who are pursuing specific research projects identified by the donor. A full-scale faculty grant calls for P120,000 to P200,000 a year.
Faculty Internships
Exposure to industry operations sharpens the teaching confidence of faculty. Thus, companies and government agencies are most welcome in hosting faculty interns.
Faculty Research Dissemination
Presenting research papers in international conferences require funding beyond what UP can provide. Donations to the Faculty Development Fund will enable professors to share their outputs with the international community.
Faculty Wellbeing
Instructors and professors are not spared from mental stress as they are expected not only to teach and mentor students but also to do administrative duties and research work. Activities are implemented to enable them to de-stress.
Student Support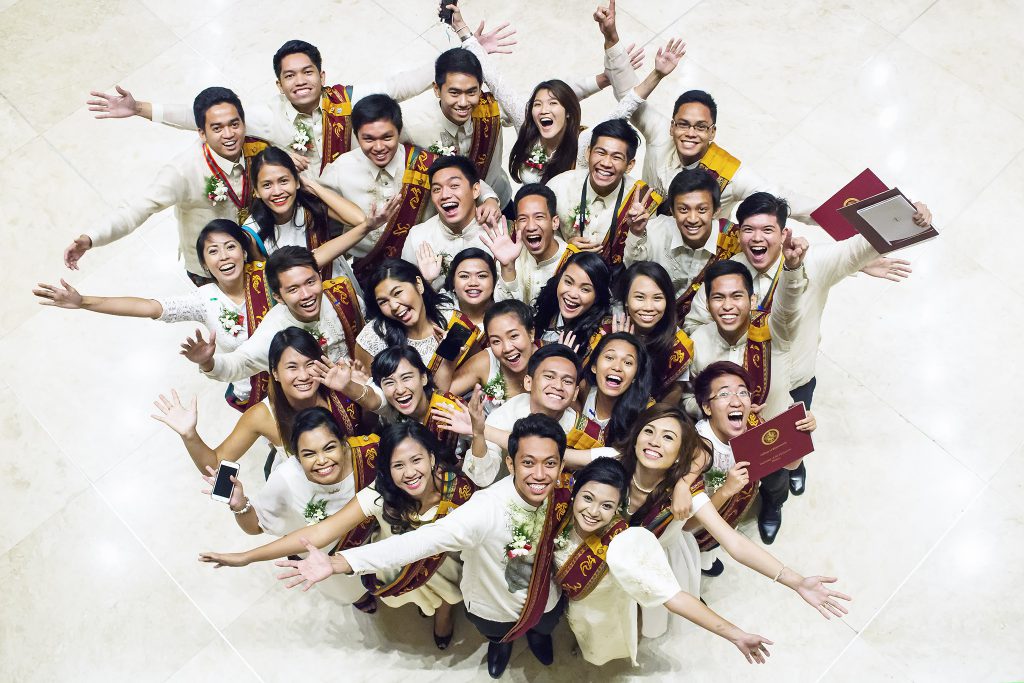 Study Grants and Thesis Support Grants
We help less-resourced students cope with the rising costs of living and studying in UP by providing monthly allowances, semestral book allowances, and thesis support grants to fund their capstone projects.
With the help of 59 individual and corporate donors, we supported 228 UPCOE students, including 133 seniors into their graduation for AY 2017-18.
Student Wellbeing (SWELL)
Even with the best UPCAT passers, UPCOE Graduation Rate is roughly only at 75-80%, i.e., only 75 -80% of the freshmen eventually obtain their degrees after 4-5 years. While study grants help financially challenged students to remain in school, other factors cause a high drop-out rate.
UPCOE has established a Student Wellbeing (SWELL) Program. Projects seek to set up and implement a nurturing environment, and to establish caring networks that enable students to cope and succeed. Faculty members are aided by appropriate apps to help spot potential issues; students are trained to become "first-aiders" to their colleagues; and UP counsellors provide face-to-face discussions.
UPERDFI needs contributions to set up SWELL facilities – study areas, counselling rooms, and recreation facilities. We also welcome alumni who can share a listening ear and provide valuable life-experience stories, the so-called Mindware, or menu of interventions that enable students to cope and succeed.
Student Research Projects and Competitions
UPCOE students undertake impressive research and design projects. The annual Undergraduate Project Competition attracts 80-100 student projects. Dr. Francis Chua (UP IE '71), UPERDFI member and former UP Regent now sponsors the event, which is tagged as the Dr. Francis Chua Innovation Competition. Some lab-scale projects have qualified for international student competitions. In addition, donations to the Dean's College Competition Fund help defray the registration fees and travel costs of student teams to join international events and present their research papers.
Student Awards
We recognize academic excellence and outstanding all-around performance of students each year by giving cash awards.
Student Internships
As part of its curriculum revision into a 4-year course, UPCOE is requiring internships during the June-July mid-year break before entering 4th year. The UPCOE Sustained Industry and Government Linkage with Academe (SIGLA) Program currently involves 120+ companies hosting over 500 interns. At least 400 companies hosting 2-3 students must be involved for a mutually beneficial program to accommodate 800-900 interns in June-July 2021.
Student Loans
To further increase the options for students who need financial assistance, the UP Alumni Engineers (UPAE) has set up the Study Now Pay Later (SNPL). Plan. UPERDFI administers the loans amounting to P60,000/year. Donations to the UPAE SNPL Loan Fund will enable more students to be assisted.
Special Events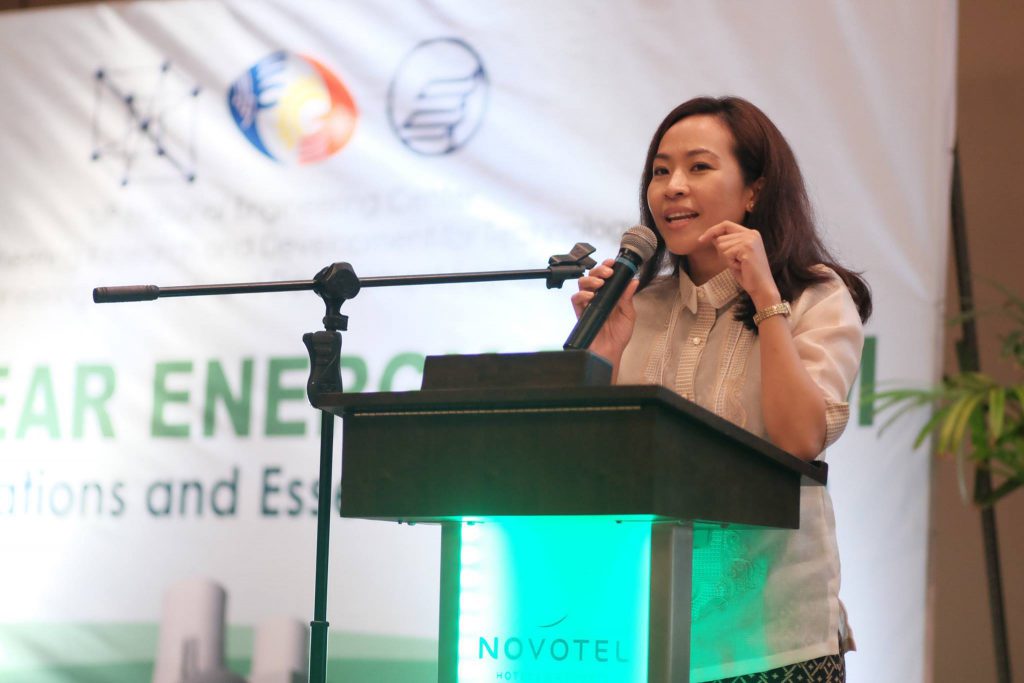 Industry Forum
UPERDFI organizes conferences where burning issues are taken up such as the Nuclear Energy Forum co-organized with DOST in 2017.
Special Courses
We also welcome opportunities to collaborate on organizing and conducting capacity-building programs inside and outside UP. We link industries with UPCOE to develop special topics courses in the undergraduate and graduate levels.
Companies may also opt to conduct these programs in their offices such as Meralco Power Academy's Engineering Executive Development Program where 18 out of 21 speakers were UPERDFI members.
Research for Engineering Solutions

Commissioned Research Projects
Companies/individuals engage UPCOE for faculty-led teams to carry out in-depth research projects to solve specific problems. The collaboration of the UPCOE/UPNEC Teams working with the technical staff of the company to carry out defined parts of the study in their own laboratories is encouraged, as these arrangements have the important collateral effect of skills exchange between and resulting increased capabilities of both academe and industry. UPERDFI also supports research projects with national impact and significance, like the ongoing Philippine Energy System Modelling Project. Donations to the Technology Development and Strategic Studies Fund are being solicited.
Industry Forum
UPERDFI runs the Monthly TECHNOLOGY HOUR, a short meeting between industry/government and faculty/student teams. Problems are explained to interested faculty, and faculty projects that need industry assistance are taken up. From there, research projects are identified by the faculty for funding from industry/government.
Engineered Covid-19 Solutions
With the coronavirus pandemic that broke out in March 2020,, UPERDFI has raised funds to support the quick-response projects of UPCOE faculty and students. Fourteen projects are being undertaken, and eight of them have sought UPERDFI assistance. These involve 3D Printing of Face Shields, Contact Tracing Apps, UV Light Disinfecting Cabinets, Chemical Disinfecting Solutions, Adult Ventilator, etc These are being used/tested in appropriate centers like hospitals and LGUs.
Personal Involvement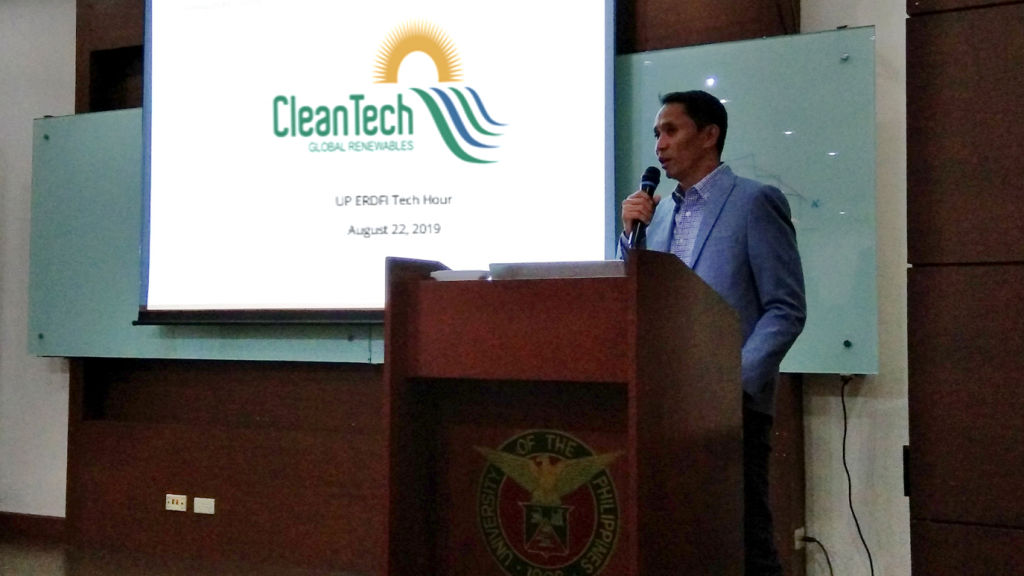 Adjunct Professorships
Alumni and experts with recognized expertise are encouraged to enlist as adjunct professors. Every UPCOE department and institute provides a list of areas of expertise that they need for the semester. Matching the needs and availability of alumni will be facilitated by UPERDFI and the Dean's Office.
Distinguished Practitioners Lecture Series
The UPCOE welcomes individuals to engage students and faculty by sharing useful insights into their specialty areas. Interested persons can contact any of : UPERDFI, their "home" departments or institutes, or the Dean's Office, tel. 8981-8500 local 3001, 3002 or 3003.
Willed Donations
We are currently crafting a donation mode and or planned giving that is similar to what is common in the USA and Europe: donors specify the UPCOE or UPERDFI as beneficiaries in their estate plans. Donations in the form of shares of stock, or rentals from identified properties, are most welcome too!
Coursework
Textbook Development
Starting in AY 2018-19, UPCOE adopted the 4-year Engineering Curriculum. Basic Engineering courses have been combined that required the development of appropriate textbooks. Faculty members are encouraged to author a textbook with the accompanying workbook on the subject of their specialization. While the authors will receive due recompense from the book sale royalties, donations to a special Book Development Fund will provide the initial budgets for content reviewers, style editors, graphic artists and illustrators, and printing of test-edition copies for pilot-testing. Book sales will be used to improve subsequent editions.
Sponsored Courses
Industry experts are invited to handle a course in their area of specialization. For example, Nokia Manila Technology Center co-conducts a Networks Engineering Course with the Electrical and Electronics Engineering Institute and with the Department of Computer Science. Holcim Philippines offers a Sustainable Construction Course with the Institute of Civil Engineering. Companies can identify a specific subject matter and co-develop a course with the appropriate Department or Institute.