FrontLearners, Inc. donated two Thesis Support Grants for research projects in education technology. UPCOE Dean Rizalinda de Leon awarded Founders Leo (ME '86) and Elaine de Velez with the commemorative sundial plaque, in appreciation of their contribution.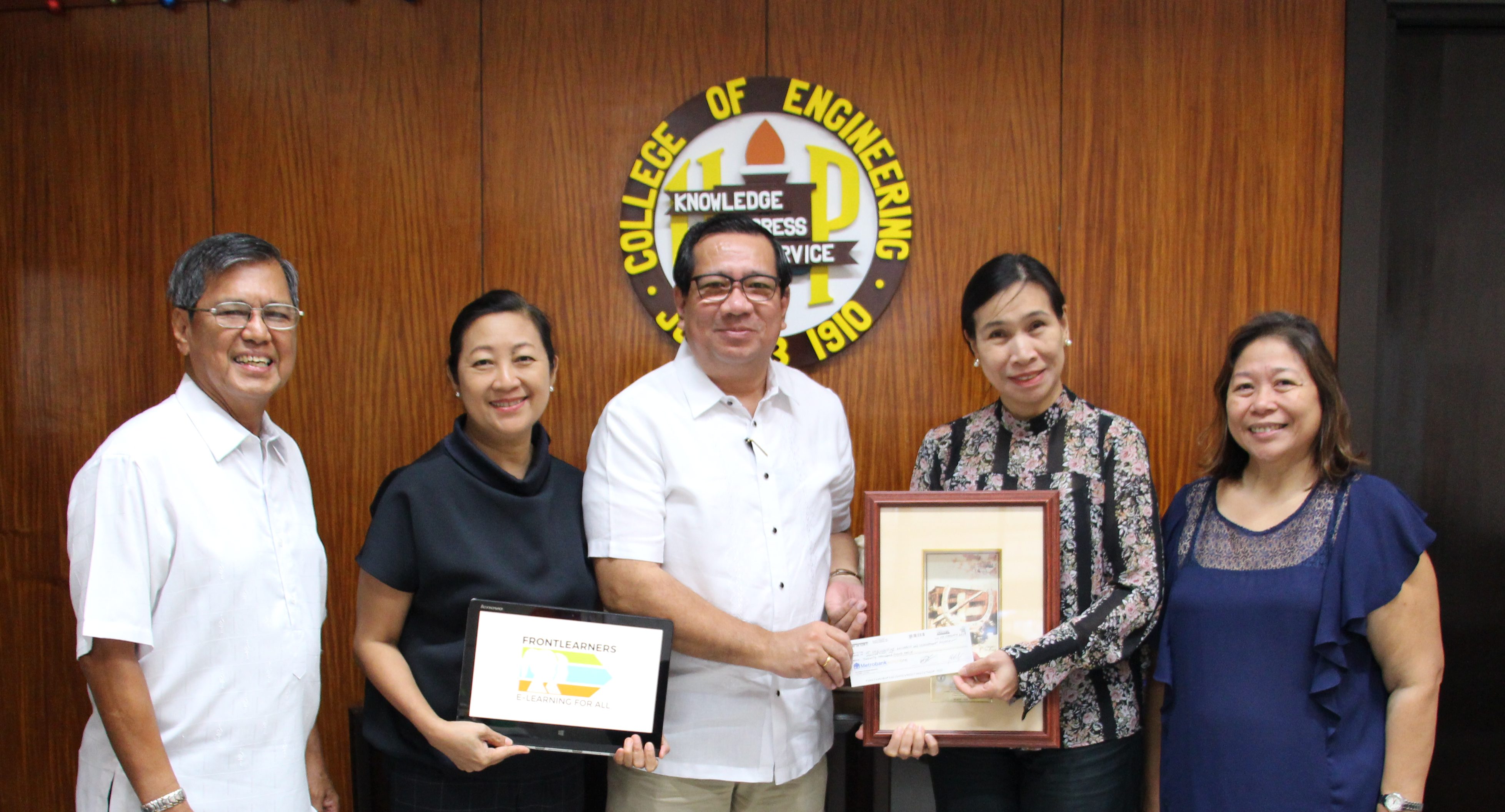 UPERDFI ED Tito Aliga, FrontLearners, Inc. Founders Elaine and Leo de Velez, UPCOE Dean Rizalinda L. de Leon, UPERDFI Trustee Aura Matias
FrontLearners is a ready-to-use, cost effective e-School-in-a-Box with interactive K12 lessons that can be used even without internet. Founded in 2013, FrontLearners' goal is to improve the quality of education in the country by spreading the use of learning technology to free up the time of teachers for more student engagement.