In celebration of our 48th anniversary, and in partnership with the UP College of Engineering and the UP Alumni Engineers, we would like to invite you and your colleagues to the first of a series of Webinars showcasing what the UP College of Engineering can do to serve society with the use of High Performance Computing tools. Our research presentation line up has been selected from a roster of the best COE research studies using computational analysis.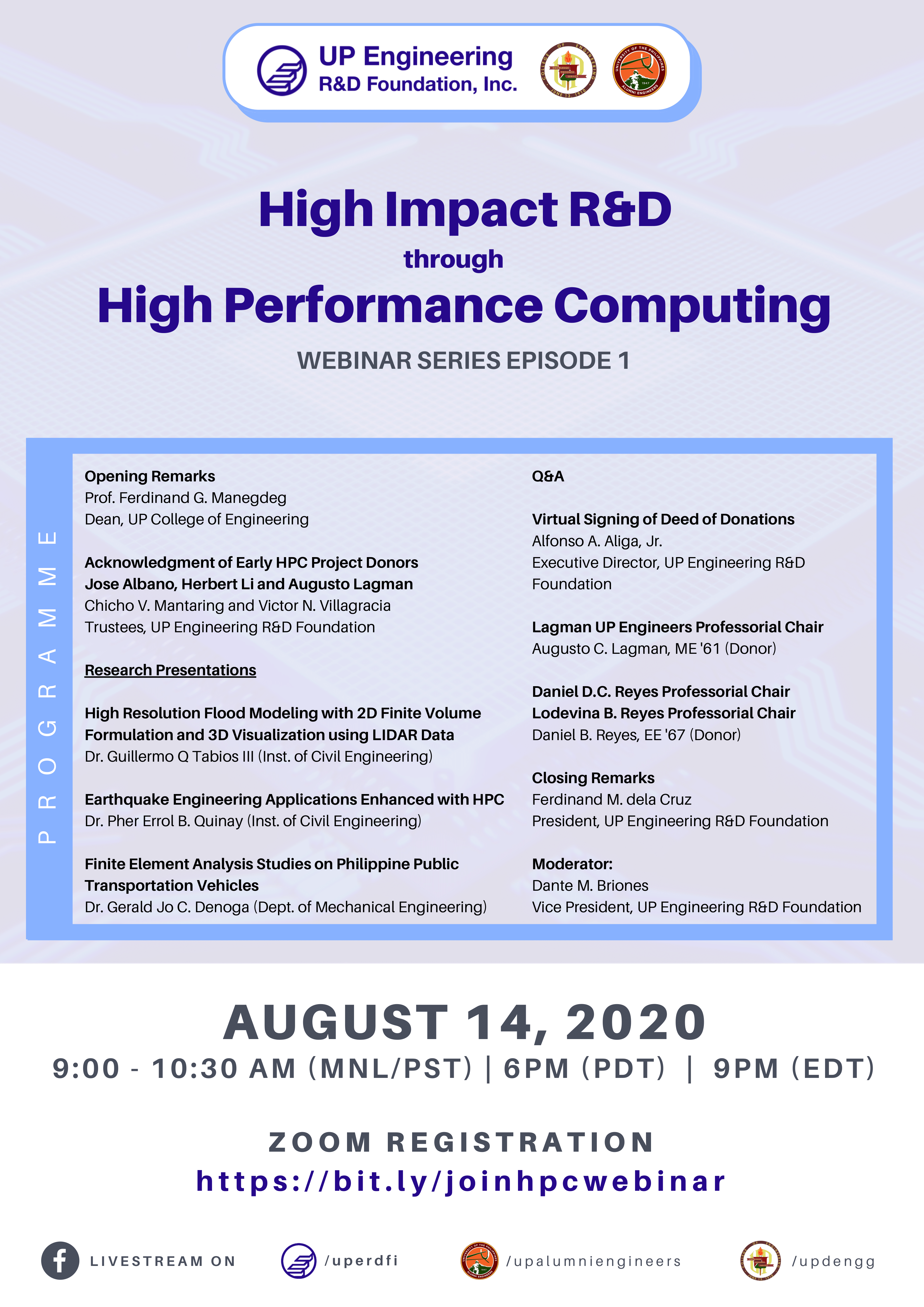 Our Webinar will also call for support to build the first phase or 1,100 cores of a Computer Cluster for the exclusive use of the College. This is part of the Foundation's thrust to Digitalize UP Engineering in support of the College of Engineering's push towards Education 4.0 and R&D 4.0.
Save the date and e-see you soon!