In a hybrid meeting held at his office on July 12, UP President Danilo Concepcion explained his plan of landscaping the southeast corner of the Engineering Complex to provide a welcoming sight to the public view from the CP Garcia Avenue, upon entering UP at the Velasquez Gate.
He cited that the leading universities in the world have long adopted the concept of science and technology harmonized with arts and culture. He mentioned outdoor art pieces such as sculptures adorning engineering buildings and complexes, making these locations a must-stop for visiting alumni and tourists. The group included in-person attendees: UP VP for Planning and Development Elvira Zamora; UP College of Engineering Dean Ferdinand Manegdeg; UPERDFI President Val Reyes and Resource Generation Committee chairman Michael Gonzalez; and UP Alumni Engineers President Elmir de la Cruz. Virtual attendees were UPERDFI ED Tito Aliga, UPCOE Associate Dean for Infrastructure Prof. Carl Odulio, and UPNEC Building Research Service Director Prof. Fernando Germar.
The site slopes up to the DMMME Building from where, on Velasquez St. are the UP Alumni Engineers Centennial Hall occupied by DCS, and the EEEI Building. And to the west on CP Garcia Ave. are the DChE and ICE Buildings and the ICE Lab Buildings.
PDLC asked Dean Ferdie, Elmir and Val Reyes to organize a plan of action that includes both design and execution, and resource mobilization and fundraising.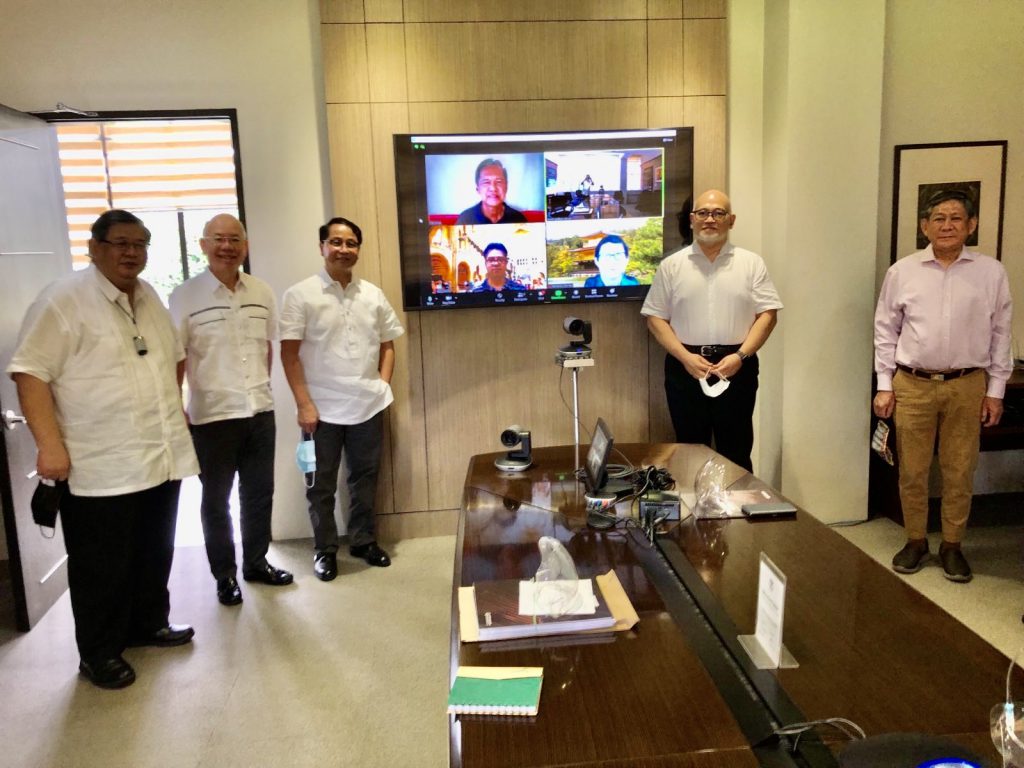 Photo shows the in-person attendees, from left – Dean Ferdie, UPERDFI Pres Val, Pres DaniCon, Michael Gonzalez, and UPAE Pres Elmir. They frame the screen showing the virtual attendees: Tito Aliga, Carl Odulio, and Fer Germar. UP VP Elvie Zamora left before the photo-shoot.