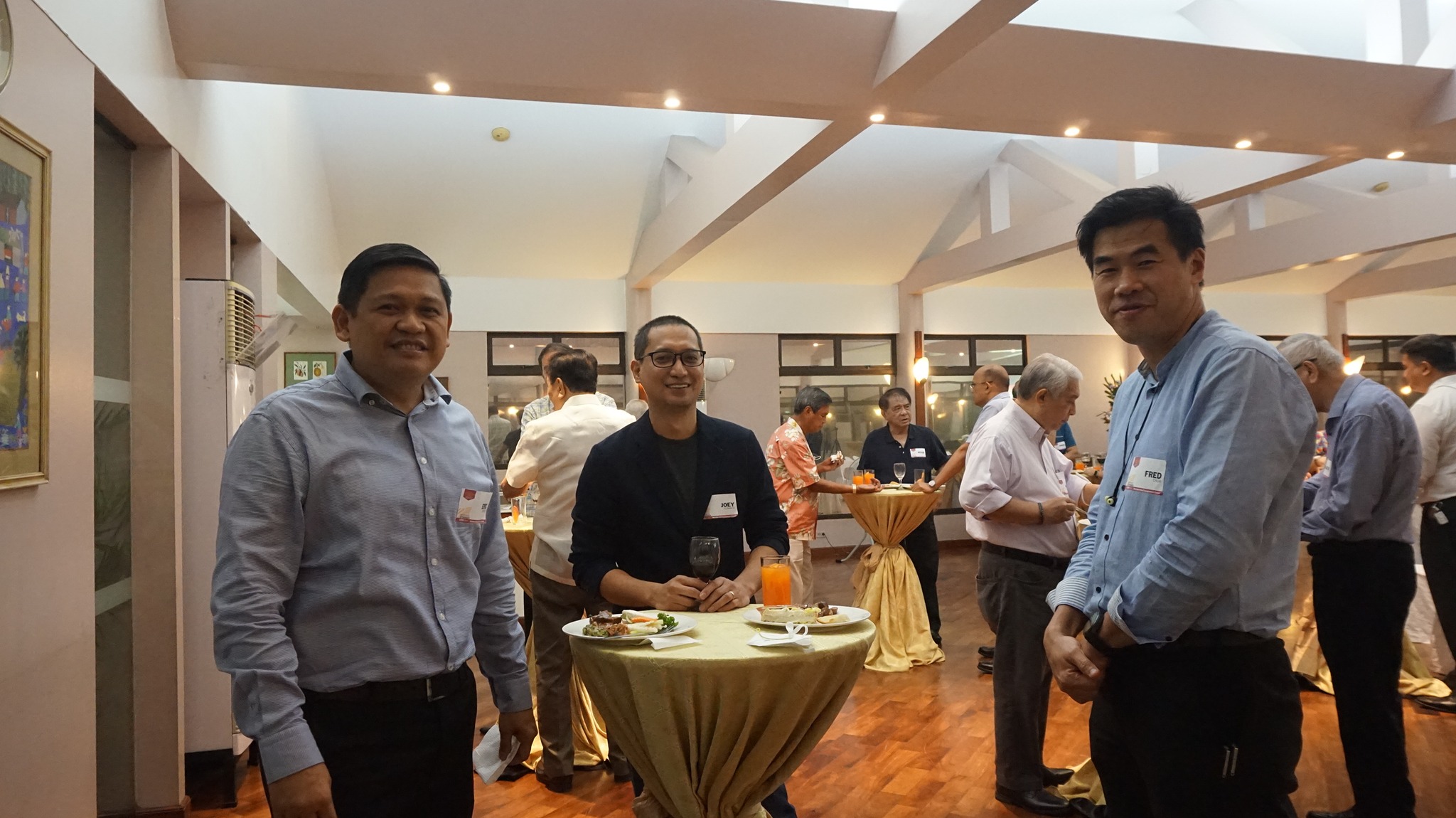 UPERDFI members gathered for the Membership Engagement Launch on November 29, 2022, at the Wack Wack Social Hall, Mandaluyong City. After catching up with one another over cocktails, the program was formally opened by Chairman Alex Sy. President Chicho Mantaring apprised the members of the strategic objectives of the foundation – to nurture COE talent, to support projects with societal impact, and to engage members and networks. Dean Tonette Tanchuling also shared the vision of the College to comprise the National Institutes of Engineering, much like the National Institutes of Health in the College of Medicine at UP Manila.
The night was capped by an insightful panel discussion with Adviser and past DOST Secretary Boy de la Peña, Adviser and former Chairman Lilit Tumbocon, and Trustee Glen Tabios. The panel shared the stories of the humble beginnings, aspirations, and challenges of UPERDFI, to set the premise for the discussion on future goals. Art Disini posed the challenge of the Philippine Mining Industry, in which UP must redouble efforts in developing new engineers, and inviting back Filipino mining engineers who have successfully made their marks overseas. Adviser and former Chairman Dr. Mag Albarracin encouraged members to raise funds for the College, citing possible options, like naming rights for the College, Institutes, and Departments (which are prevalent in leading Universities). He also announced his matching challenge, where he will donate 50% of the contributions to the Engineering for Societal Impact Fund in the next three years (up to September 2025) for up to 25 Million Pesos.
The event was spearheaded by the Membership Committee headed by Val Reyes with the help of member Jomari Mercado.