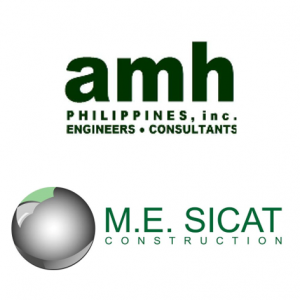 "
UPCOE and UPERDFI thank the leadership of alumni and UPERDFI members Rod Salazar, Chairman of AMH Philippines and Mike Sicat, President of M.E. Sicat Construction for elevating their support into Professorial Chair Awards in Engineering.
AMH Philippines, Inc., an academe-linked Filipino engineering consultancy firm based in Quezon City has previously donated a classroom in the Institute of Civil Engineering in 2015. Led by its President, Edgardo P. Kasilag II and UPERDFI Member and AMH Chairman Rodolfo "Rod" Salazar, the company raised its support by establishing the AMH Philippines Professorial Chair in Engineering in August 2018.
CE alumni and UPERDFI member Michael "Mike" E. Sicat, founder and president of M.E. Sicat Construction, Inc. also committed a Professorial Chair Award on top of their annual contribution to the ICE Academic Excellence Award in Construction Engineering. M.E. Sicat Construction, Inc. is a leading and AAA certified contractor offering engineering solutions across a wide spectrum of disciplines.
The two new Professorial Chair Awards will definitely excite Engineering faculty members in conducting their research projects. Again, we thank AMH Philippines and M.E. Sicat Construction for reinvesting in UP College of Engineering!