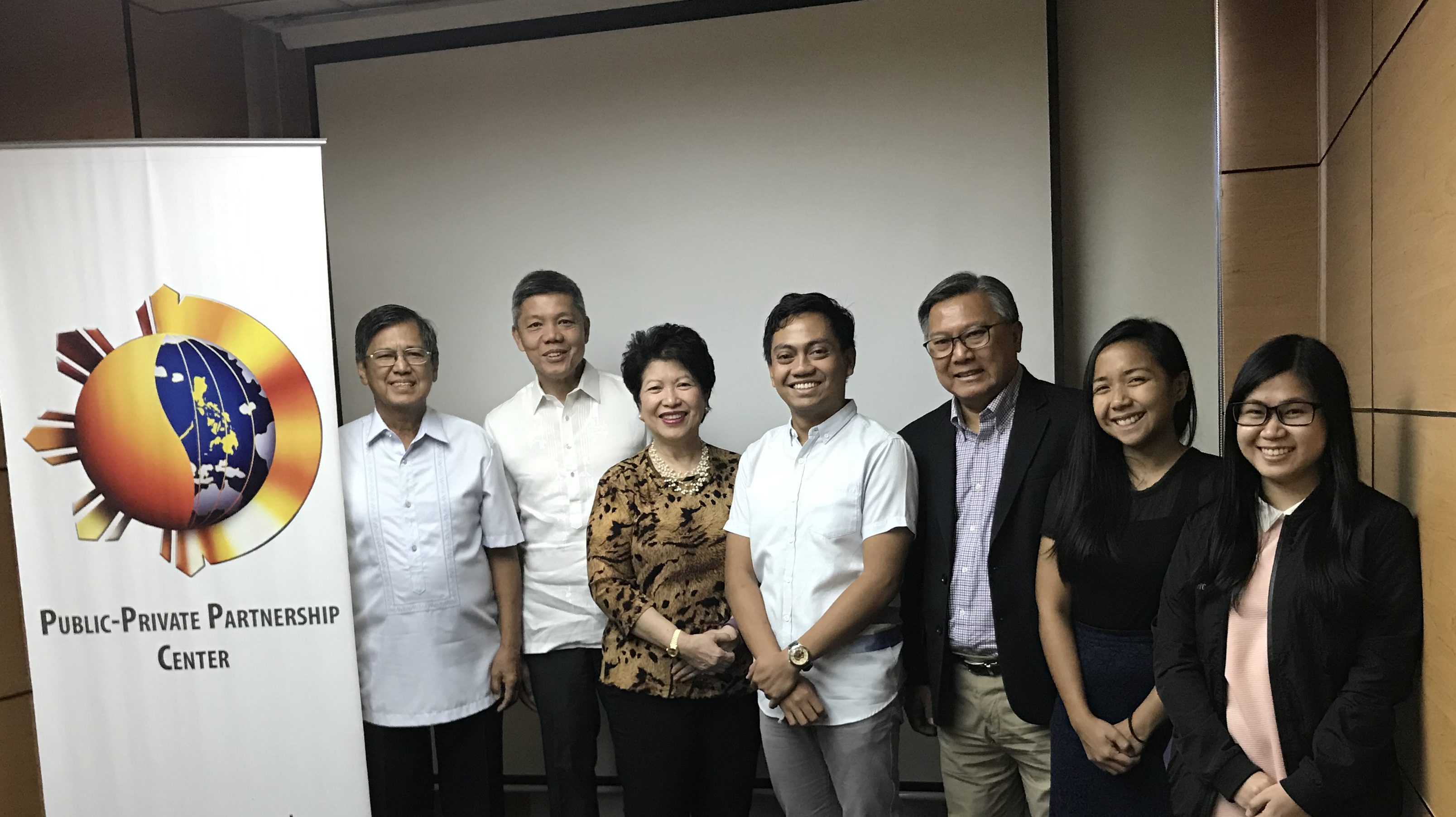 UPERDFI ED Tito Aliga, PPP Center ED Dr. Ferdinand Pecson, UPERDFI President Chato Calderon, UP ICE Prof. Reygie Macasieb, UPERDFI Chairman Lilit Tumbocon and PPP Center Staff
Chairman Lilit Tumbocon, President Chato Calderon, ED Tito Aliga and ICE Prof Reygie Macasieb discussed with Public Private Partnership (PPP) Center Executive Director Dr. Ferdinand Pecson (ME '78) and his staff on March 20. They sought guidelines as to how COE Labs could be equipped, operated and maintained with private sector partners. UP President Danilo Concepcion had encouraged UPERDFI to pursue options to enable labs to be run on a business model, possibly without relying on UP budgets, but must allocate required utilization for academic purposes.
Having been a professor with the Department of Mechanical Engineering until 1992, Dr. Pecson is well aware of the problems of COE labs. The Construction Materials Lab of the Inst. of Civil Engineering will be the pilot case. He outlined the steps to be undertaken, with PPP staff involved in the crafting of the model.
See related article: https://uperdfi.org//2019/02/18/optimizing-upcoe-laboratories