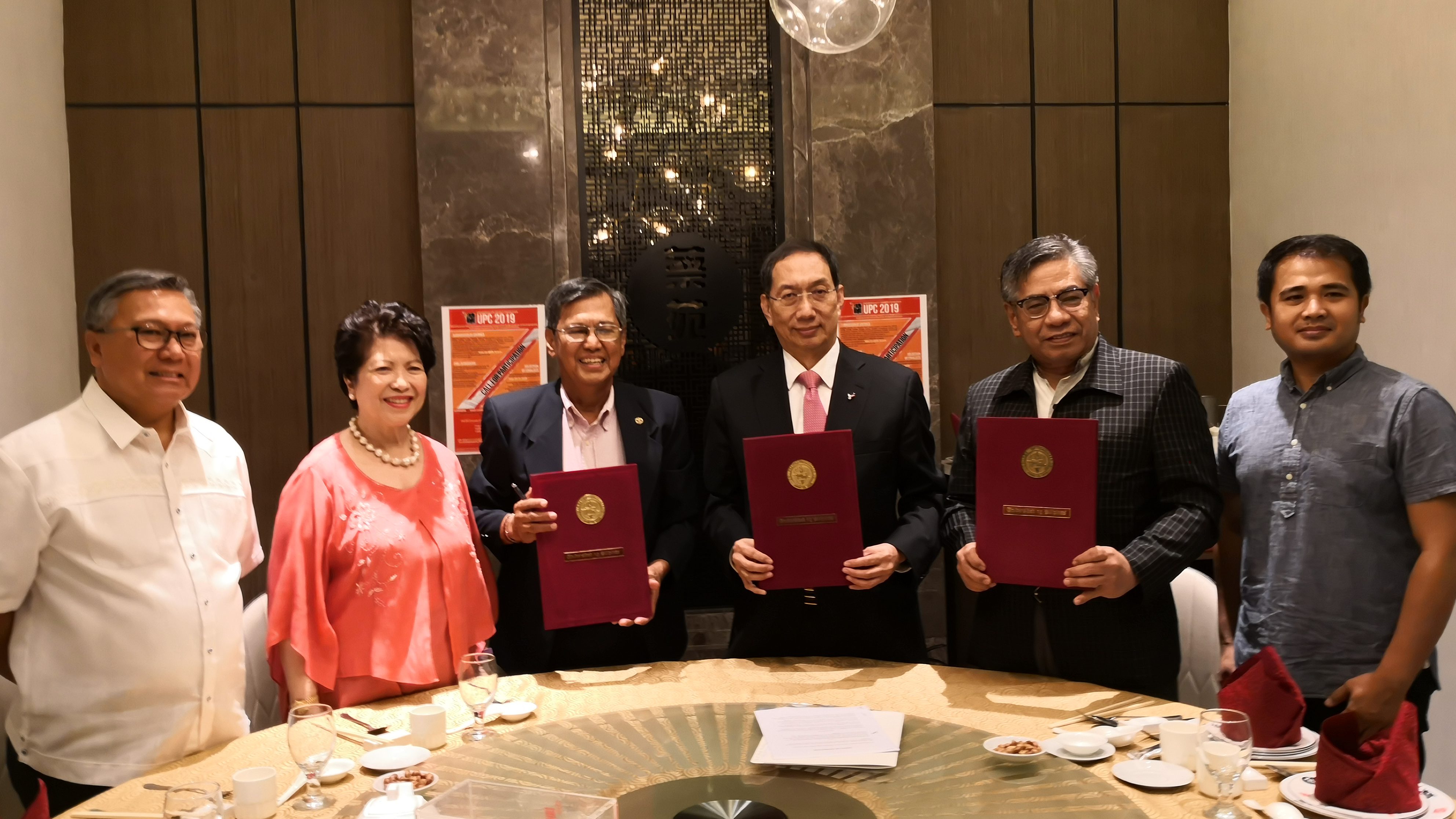 (L-R) Lilit Tumbocon, Chato Calderon, Tito Aliga, Dr. Francis Chua, Jess Varela, and Dr. Bryan Alamani
Dr. Francis Chua, IE '72, UPERDFI member and former UP Regent, sealed his donation for the 2019 UPCOE Undergraduate Project Competition (UPC) Innovation Awards with UPERDFI Representatives Chairman Lilit Tumbocon, President Chato Calderon and ED Tito Aliga. They were joined by Jess Varela, PCCI Director for Intellectual Property and Dr. Bryan Alamani, the 2019 UPC Chairman and ChE Professor. The Deed of Donation was signed on May 10, 2019 at Choi's Garden in Greenhills. UPERDFI also awarded the ceremonial sundial plaque in recognition of the generous donation of Dr. Francis Chua.
The Innovation Awards will be granted to the winners and finalists of the 2019 UPC, an annual contest of the capstone projects of UP Engineering seniors in the research and design categories.
The UPC Projects were exhibited in the UP Institute of Civil Engineering lobby on May 20-21. Five finalists each from the research and design categories, respectively will be selected for the Final Judging on May 31. Click to visit the UPC Page to for the latest updates!