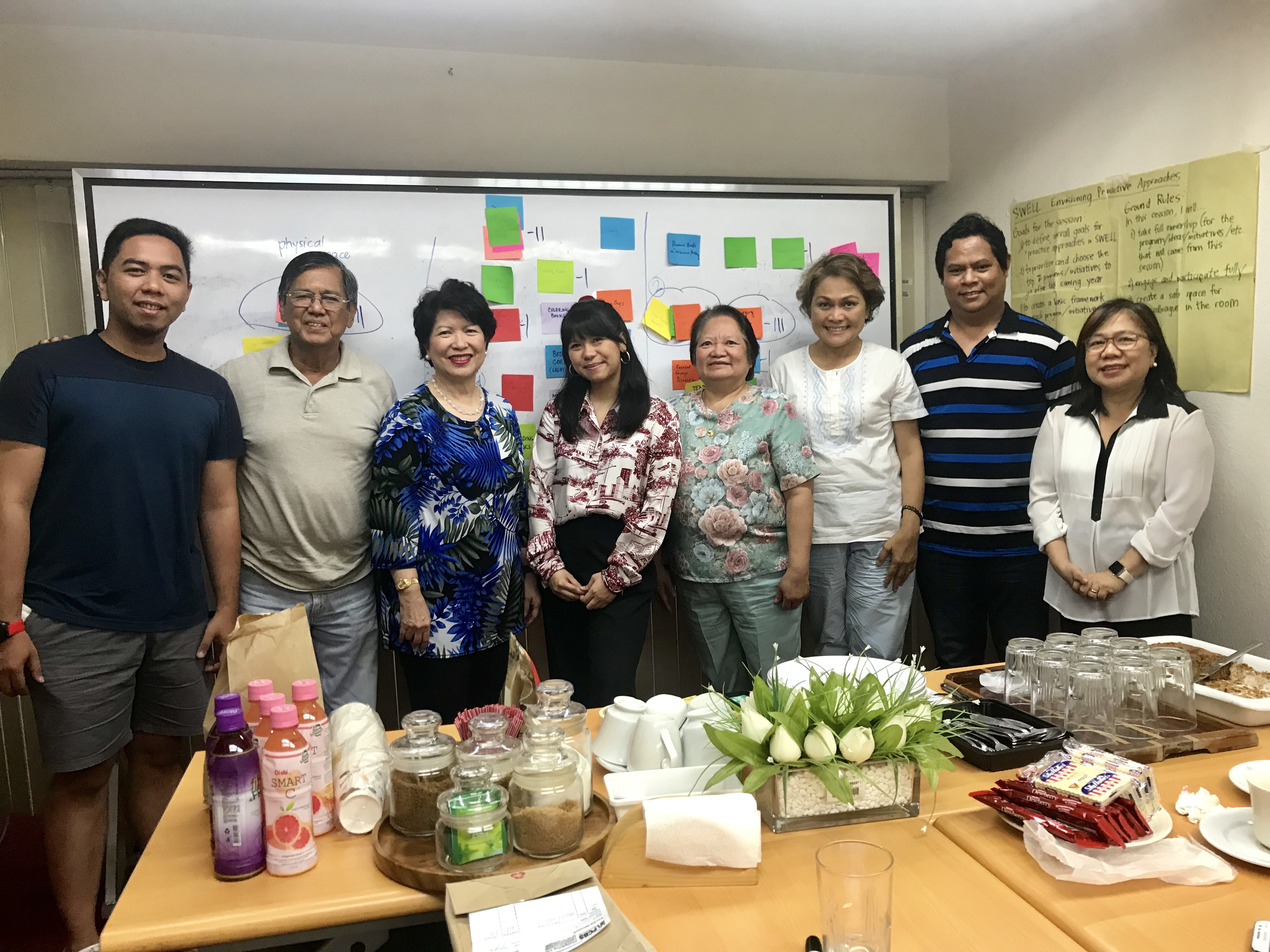 (L-R) Anjo Victor, Tito Aliga, Chato Calderon, Elizha Corpus, Dr. Bebeng Clemente, Dr. Rhod Gonzalez, and Dr. Rhandley Cajote, and Sharon Esposo-Betan
UPERDFI and the UPCOE Student Wellbeing Program Committee organized a Planning Session on June 3, 2019 at Melchor Hall with Consultant Elizha Corpus, UPERDFI Adviser Chato Calderon and ED Tito Aliga, UPCOE Associate Dean for Student Affairs Dr. Rhandley Cajote and SWELL Program Faculty members Dr. Bebeng Clemente, Dr. Rhod Gonzalez and Anjo Victor. UPCOE Head Librarian Sharon Esposo- Betan was designated as the Team Leader for the implementation of facility plans.
UPERDFI and UPCOE thank Elizha Corpus for conducting a productive and invigorating session on SWELL Proactive Approaches. She is an honor graduate of UP Psychology with a Master in HR and Labor from the Michigan State University with experience in Microsoft in the US.
The three Priority Initiatives for AY 2019-2020 are the: 1.) Parents' Orientation; 2.) Mentoring and Coaching Skills Development for peers, faculty and staff; and 3.) Physical space improvements.