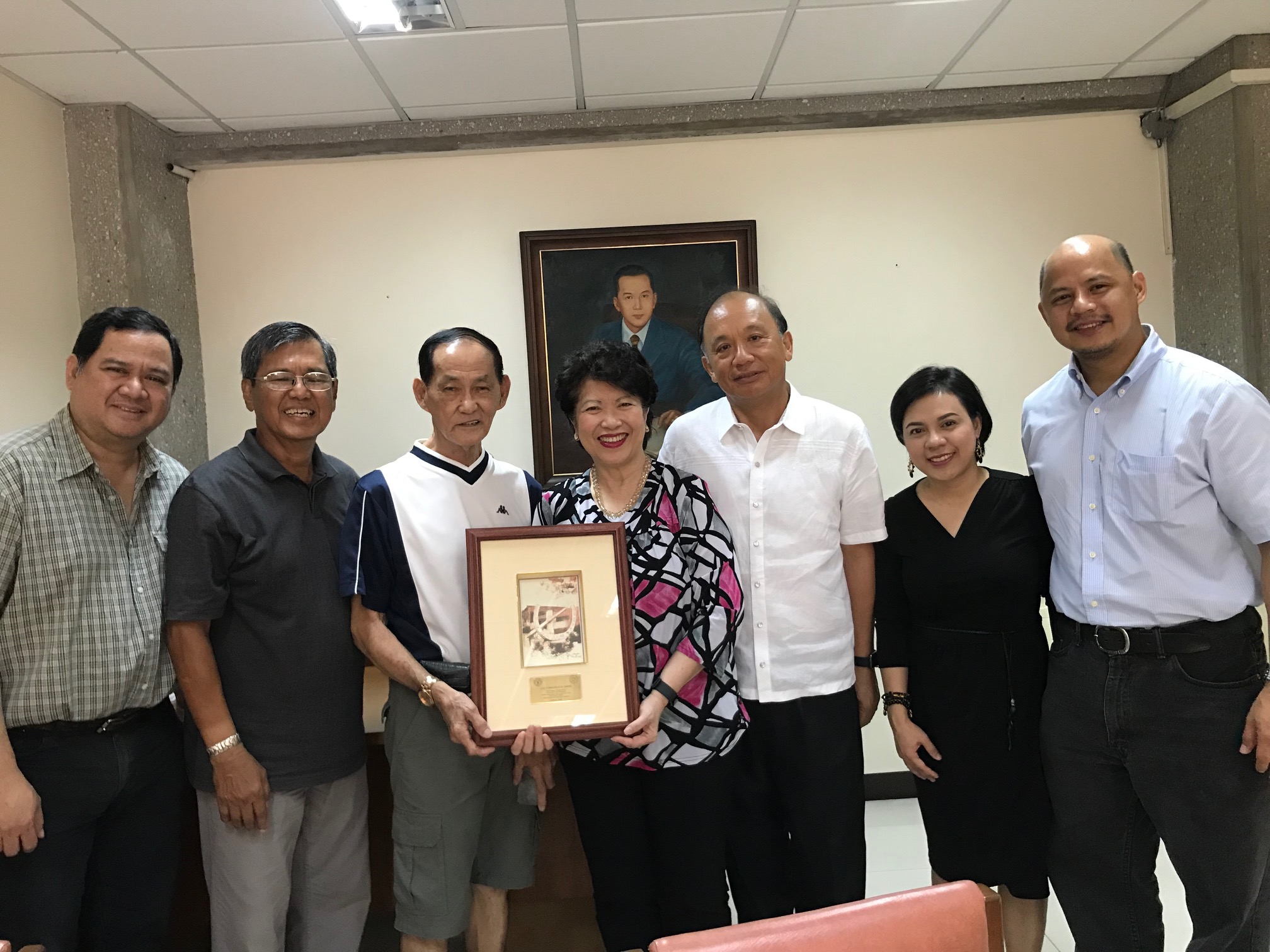 (L-R) Trustee Roger Buendia, ED Tito Aliga, Federico Goseco, Adviser Chato Calderon, Trustee Ronnie Nolasco, Technopreneurs Divina and Prof. Nestor Tiglao
US-based Luz Consuelo "Chelo" David donated to the UPCOE SWELL Program Infrastructure Fund in honor of her beloved husband, CE '71 alumnus Antonio H. David. Federico Goseco, Chelo's brother, accepted the Commemorative Sundial Plaque from UPERDFI on June 14, 2019 on her behalf. UPERDFI was represented by Adviser Chato Calderon, ED Tito Aliga, and Trustees Ronnie Nolasco and Roger Buendia. UP Technopreneur Prof. Nestor Tiglao and wife Divina were also present.
In 2018, Chelo also donated to the UPAE Study-Now-Pay-Later Program upon hearing about the different initiatives that the UPERDFI and UPAE undertake to support UP Engineering during the US Roadshow of Chato and Dean Babylin de Leon in October 2018.