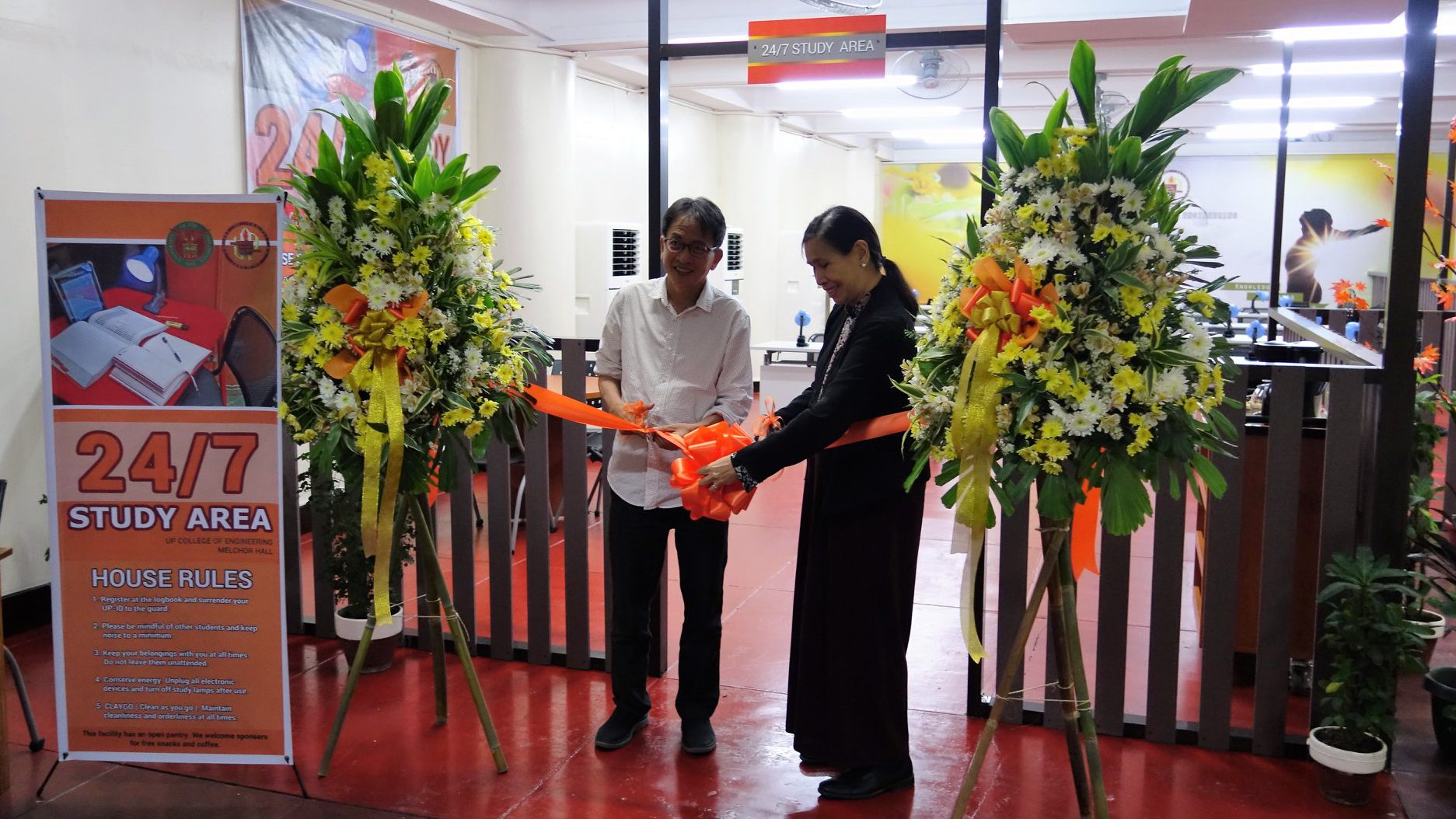 The UPCOE inaugurated the Student Wellbeing (SWELL) Study Area at the Melchor Hall Ground Floor and the Recreation Room and Consultation Room at the basement of MH EnggLib 1 on August 29, 2019. Chancellor Michael Tan and Dean Rizalinda de Leon cut the ribbons. ED Tito Aliga restressed UPERDFI's support, and Chancellor Tan and Vice Chancellor for Student Affairs Dr. Jerwin Agpaoa shared the experience of the College of Science 24/7 Study Center.
The SWELL Room provides a place for students to rest or de-stress from the hectic academic life or to seek counselling with professionals from PsycServ and the Office of Guidance and Counselling. The Study Area enables students to study beyond Library hours, with its 24/7 schedule.
UPERDFI and UPCOE thank the donors to the SWELL Program, sparked by Engg Musika! that launched the fundraising campaign. The College now looks to complete the Learning Commons near the EnggLib 2 and the repurposing of UP Institute of Civil Engineering 4 th Floor for a Student Lounge.