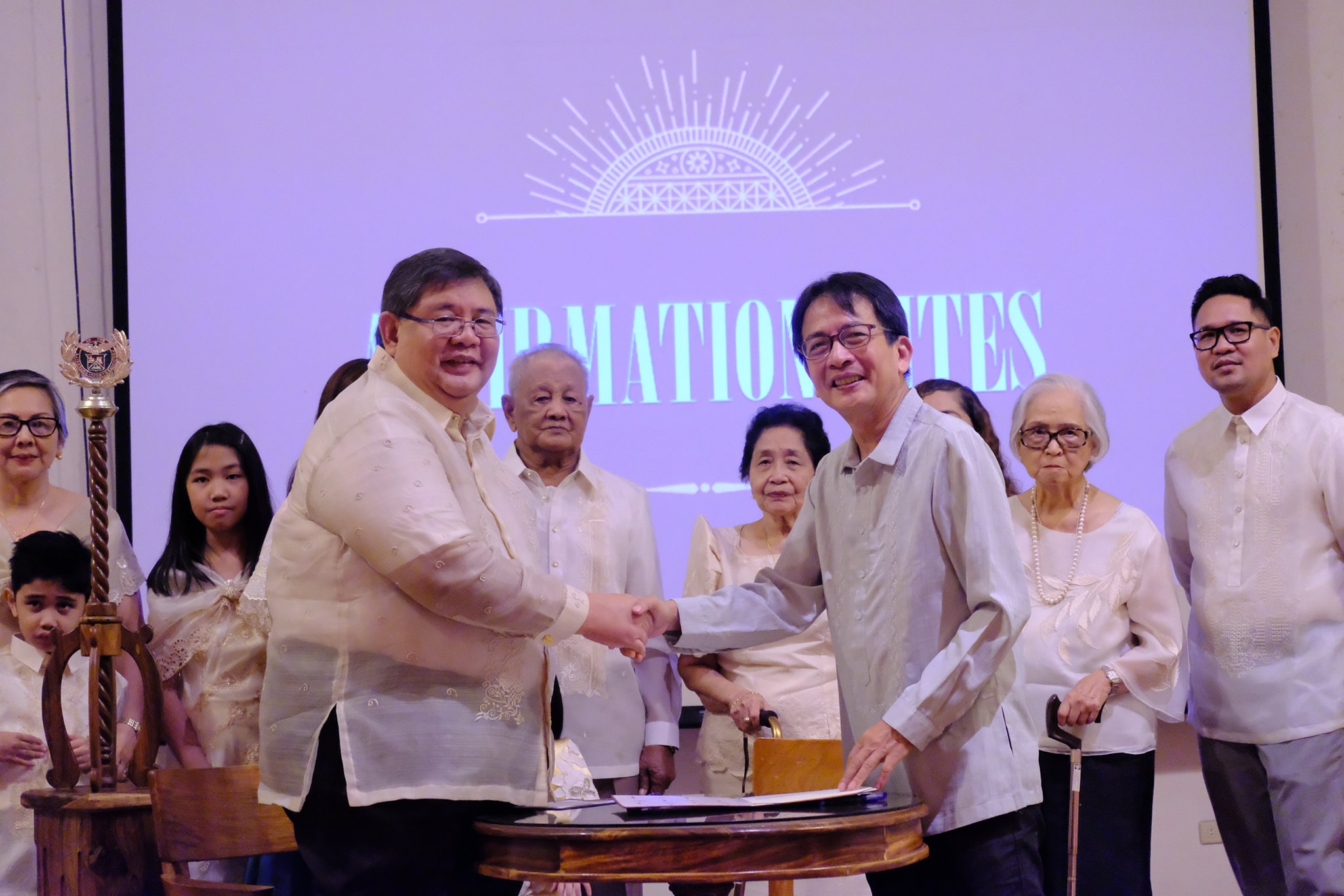 (L-R) Dean Ferdinand G. Manegdeg congratulated by Chancellor Michael Tan
UP Diliman Chancellor Michael Tan led the Affirmation Rites for the new UP College of Engineering (UPCOE) Dean Prof. Ferdinand G. Manegdeg and the College Executive Board on October 8, 2019 at the UP Engineering Theater. Dean Ferdie is a Mechanical Engineering faculty who is serving as Dean effective September 1, 2019.
In his Affirmation Address, Dean Ferdie presented his vision of revitalizing UPCOE as an inclusive and progressive institution that is pro-faculty, pro-REPS, pro-student and pro-alumni to collectively achieve academic excellence to create solutions to national and global problems.
UPERDFI Trustees, Advisers and Members congratulated the official affirmation of the new Dean and look forward to continuing meaningful collaborations towards UPCOE's development.