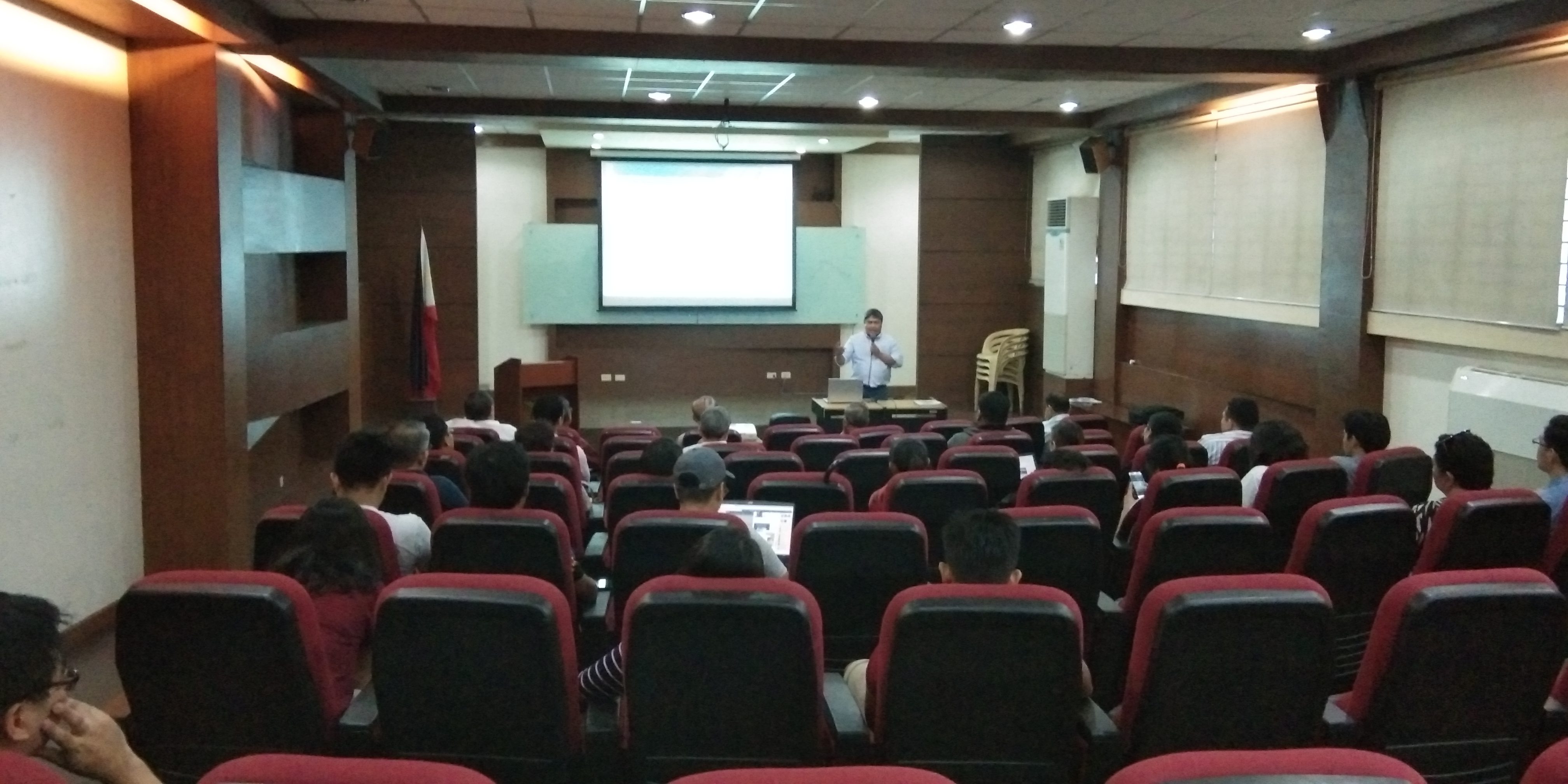 Industry challenger SteelAsia Manufacturing Corporation
UPERDFI, in cooperation with SteelAsia Manufacturing Corporation and the UP Diliman Department of Mechanical Engineering, delivered the fourth installment of Technology Hour on October 23, 2019 at UP NEC.
VPs Raffy Hildalgo and Dods Cola (MetE '78) of  SteelAsia, the country's dominant player in steel rebar manufacturing, presented the company's sustainability plans and then posed their challenges to faculty. ME Professors Dr. Happy Denoga and Dept. Chairman Koshneir Jimenez presented the Phantom Project – Hybrid Bus and the Design and Manufacturing Center, respectively, to showcase the engineering solutions that DME can offer to industry.
UPERDFI facilitates the continuing discussion between SteelAsia and UPCOE for a potential sponsored research project.
Meanwhile, the Technology Hour for November has been cancelled due to conflict in schedule. Stay tuned for Tech Hour V in January 2020, to be hosted by the Dept. of Mining, Metallurgical and Materials Engineering.