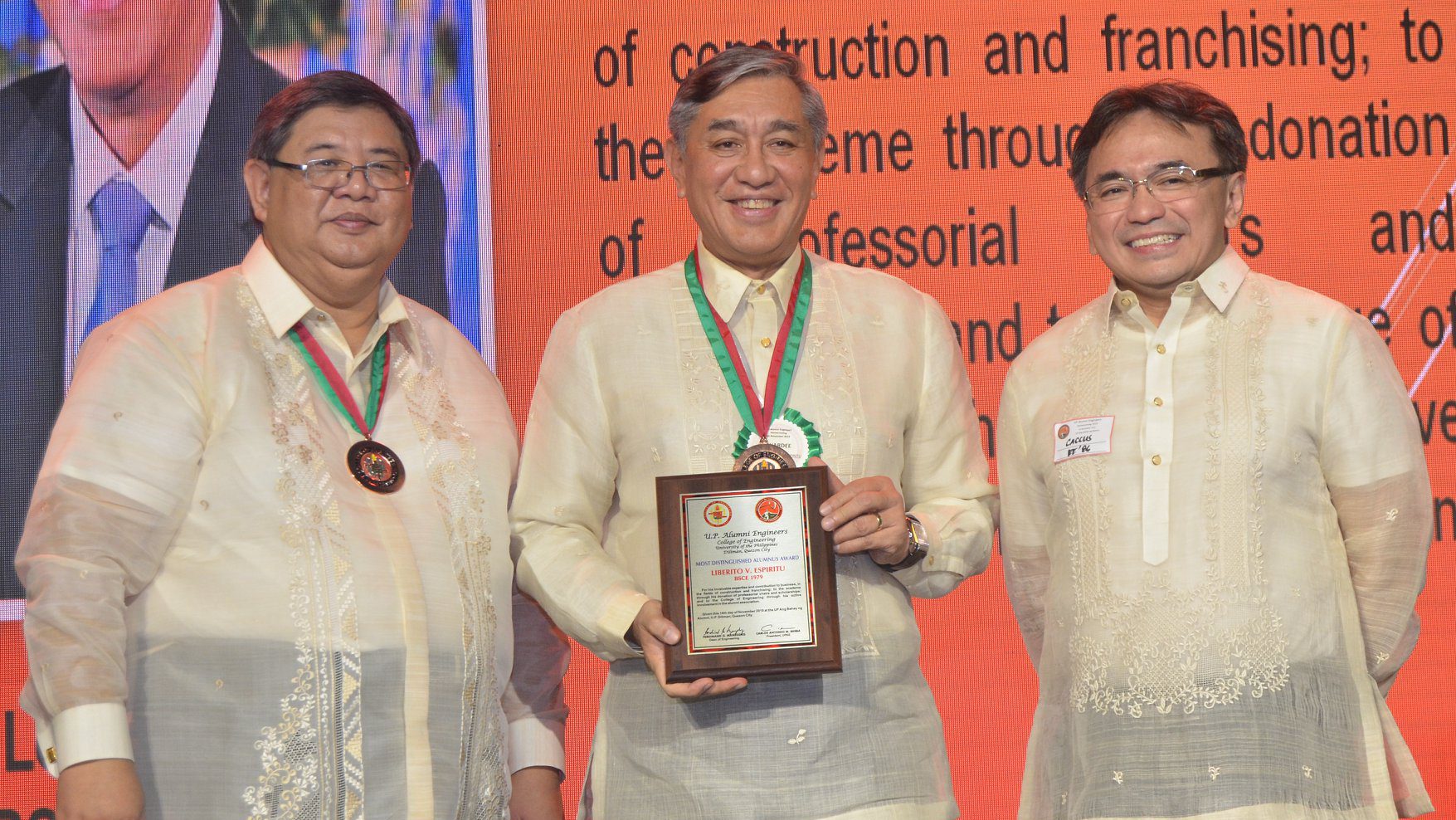 Levy Espiritu (center) receives the award from Dean Ferdie Manegdeg (left) and UPAE President Caccus Berba (right) | Photo courtesy of Rockfordproductions, Inc. / UPAE
We congratulate UPERDFI member Levy Espiritu, CE '79, for being accorded the Most Distinguished Alumnus Award by the UP Alumni Engineers during the November 16 UPAE Homecoming.
Levy is the Chairman & CEO of DATEM, Inc., a leading company in the construction industry, which he and other partners founded in 1984. Emilio "Lilit" Tumbocon, formerly UPERDFI president and chairman, now an Adviser is the incumbent Managing Director for Finance of DATEM.
Levy has generously given back to our alma mater.
As UPAE President in 2016, he and Lilit (2015 UPAE President) spearheaded the design, fundraising and implementation of the UPAE Study Now Pay Later Program.
Levy was also instrumental in establishing the DATEM-ACES Professorial Chair, and the DATEM Study Grants. Their family company, LevyRox Corporation, set up the Levy Espiritu Professorial Chair in 2014, and also sponsors study grants.