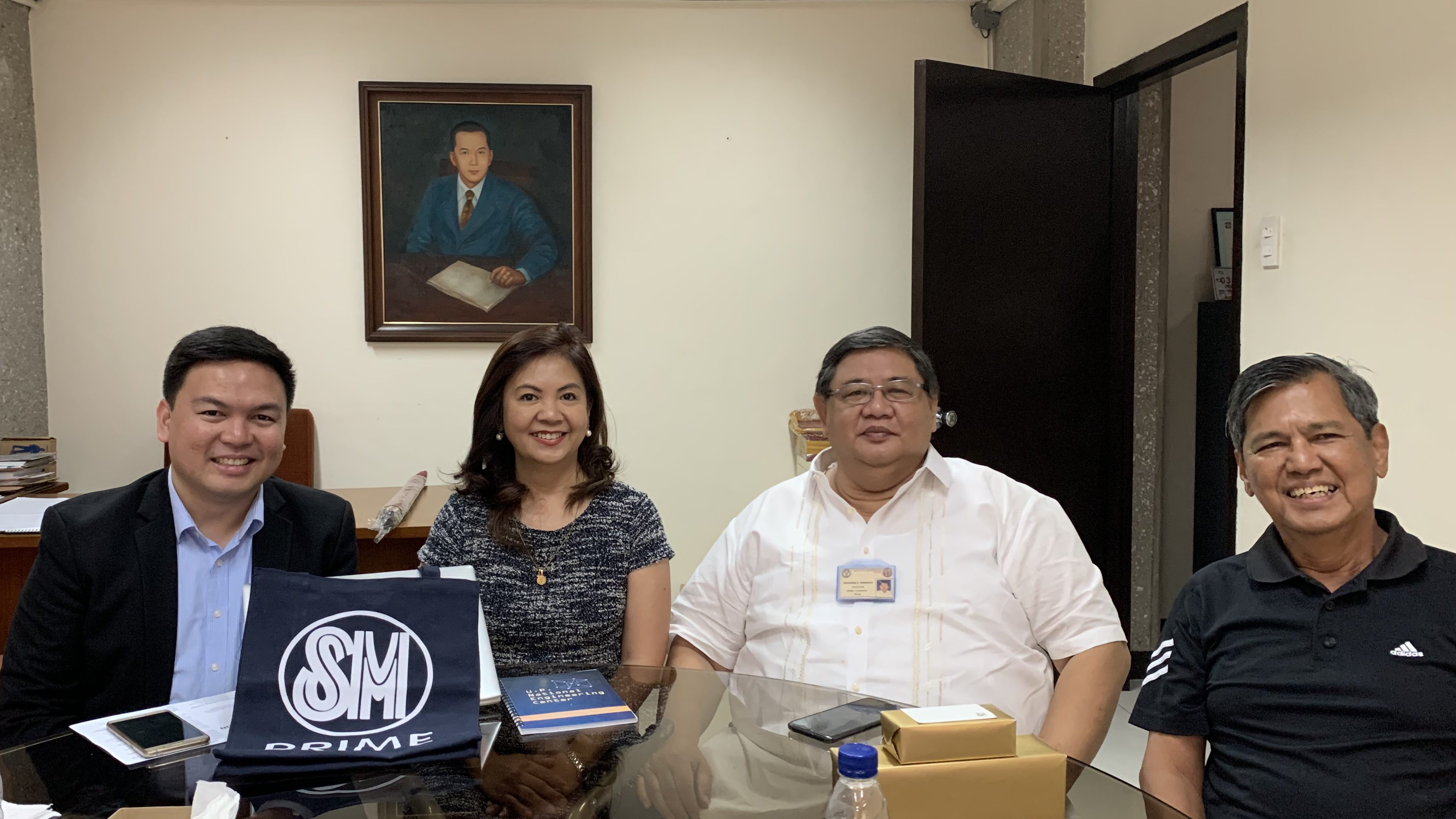 (L-R) Mr. Irvin Domingo, Ms. Fides Tanay, Dean Ferdie Manegdeg and ED Tito Aliga
SM Prime Holdings executives Fides Tanay (SVP and Group Chief HR Officer) and Irvin Domingo, Jr. (VP and Head of HR Strategy and Organizational Development) discussed various opportunities for collaboration with UPCOE Dean Ferdie Manegdeg and UPERDFI ED Tito Aliga on December 12, 2019.
Progressing initial ideas built up from prior discussions with UPCOE Associate Dean for Student Affairs Juvy Balbarona and ED Tito, Fides and Irvin presented a stepladder scheme that puts in place the concept of PLANT – NURTURE – HARVEST that UPERDFI has been espousing to corporate donors.
The ladderized approach means that to generate interest among UP Engineering graduates to join their ranks, a company must not only take part in the harvesting (job fairs and recruitment programs), but start by providing scholarships to as early as freshman year until graduation. This comprehensive approach includes nurturing activities by way of internships and in-semester support.
If a company is aiming to beef up their talent pool with UP graduates, the approach must be for the Best and Brightest. Financial neediness comes alongside, where consideration will dwell more on corporate social responsibility.