UPAADCMDVA Treasurer (2019) Zeny Viloria handed over the USD 10,000 check to Dean Ferdie Manegdeg on January 21 at the Dean's Office. The UP Alumni Association chapter pooled donations from UP alumni and friends from Washington DC, Maryland and Virginia in the USA during their Sapphire Anniversary Ball in November 2019, to support the UPCOE Student Wellbeing Program.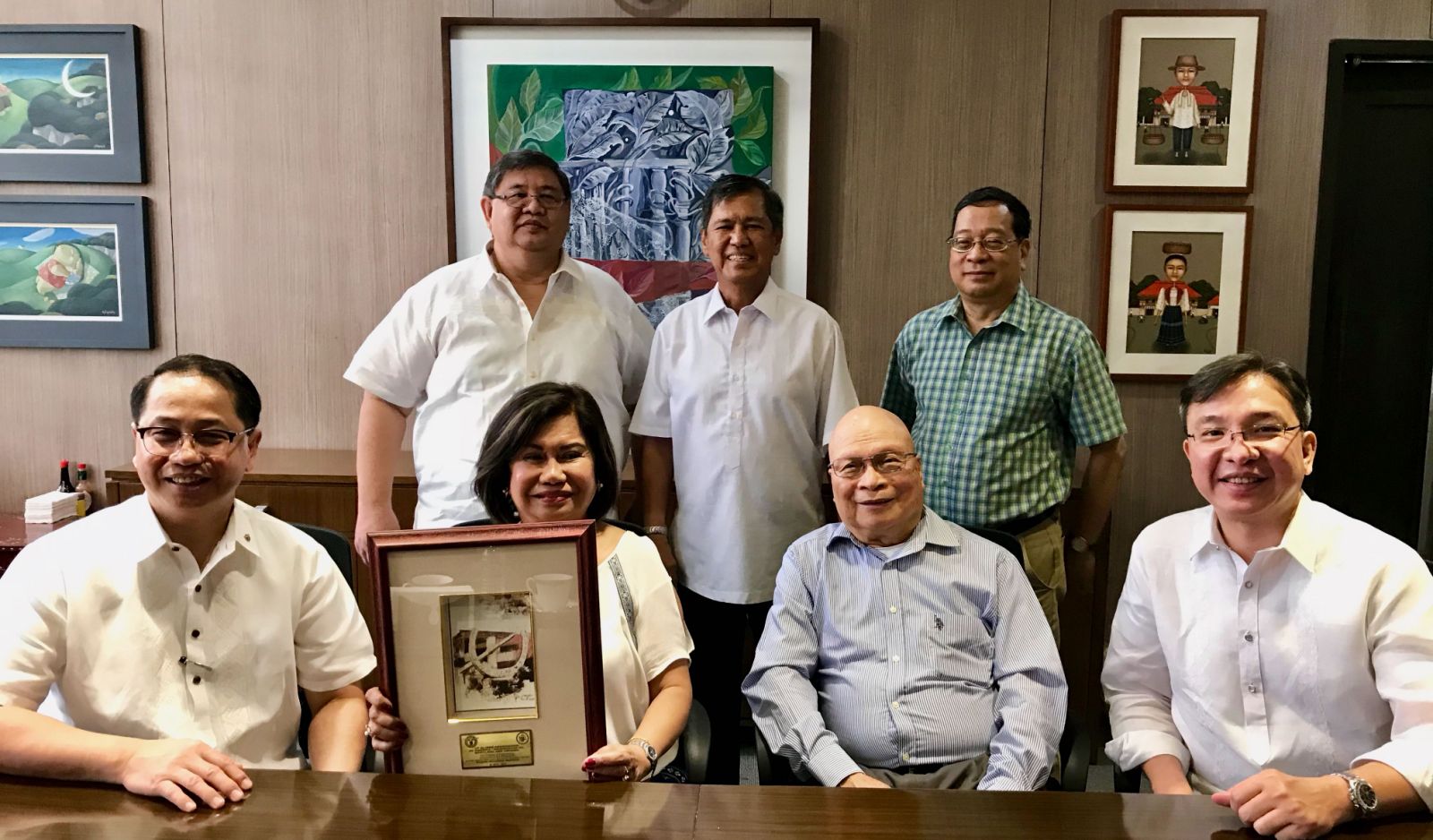 In photo: (seated, L-R) UP President Danilo Concepcion, UPAADCMDVA  Treasurer Zeny Viloria holding the Sundial Plaque, Dr. Luis Pascual (founding chairman of DIEOR, founding CorSec of UPERDFI and chair donor), and UPERDFI President Rico Trinidad; (standing, L-R) UPCOE Dean Ferdie Manegdeg, UPERDFI ED Tito Aliga, UPERDFI Treasurer Ega Atanacio 
The ceremonial Sundial Plaque was presented to Ms. Zeny in the presence of UP President Danilo Concepcion on February 10 at the UP President's office. Pres. and Mrs. Concepcion graced the Sapphire Ball!