Pete Remoto, Resident Manager of Filminera Resources Corporation in Masbate, signed the deed of donation for the establishment of the Filminera Professorial Chair in Mining Engineering. The ceremony was a highlight of the fifth Technology Hour, held on January 22 at the UP NEC AVR.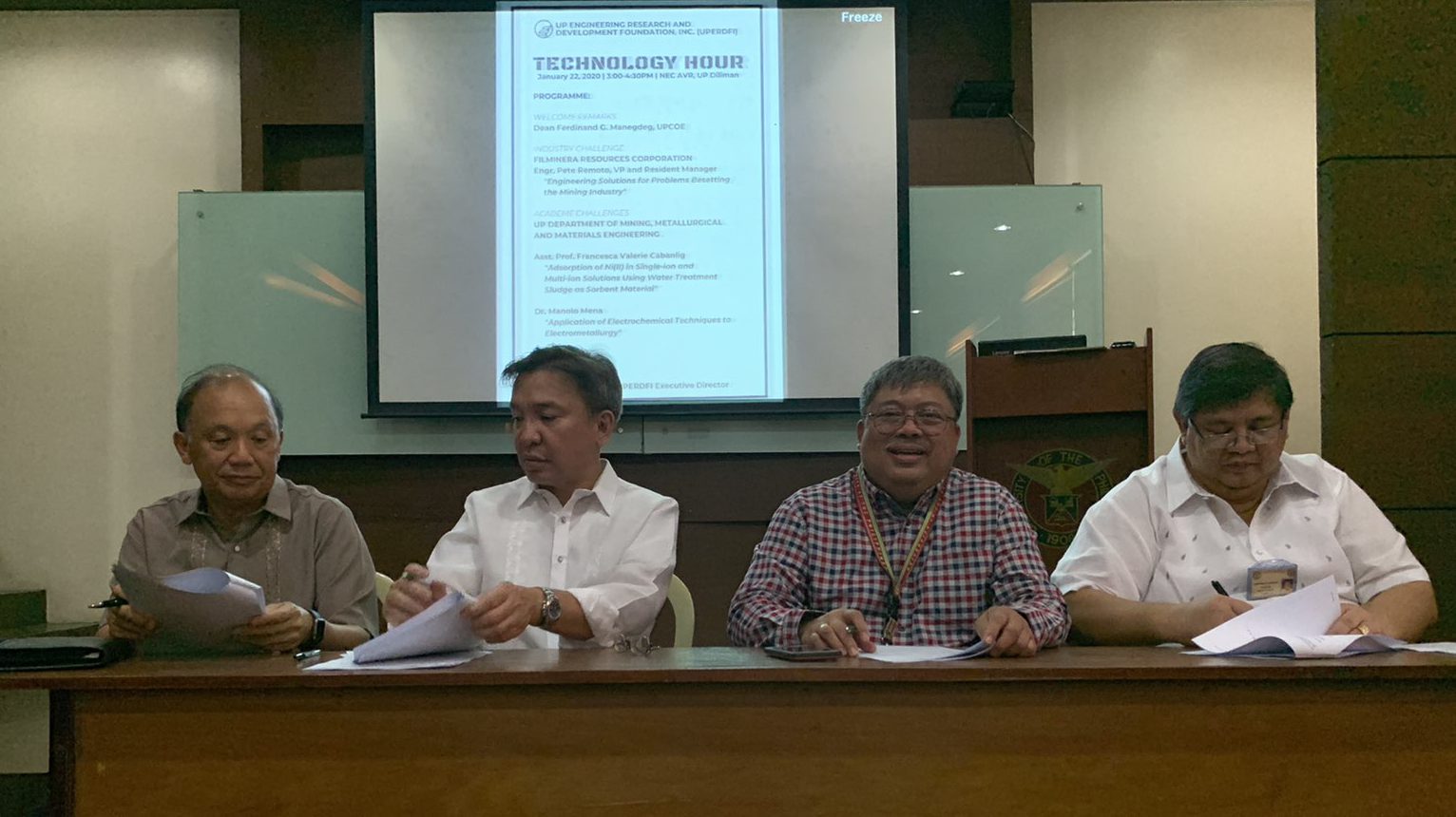 In photo: (L-R) CorSec Ronnie Nolasco, Pres Rico Trinidad, Filminera Resident Manager Pete Remoto and Dean Ferdie Manegdeg   
Prior to this, Filminera had been sponsoring student research projects. Belonging to Class '87, Pete was the 2019 UP Alumni Engineers Award as Distinguished Alumnus in Mining Engineering. 
In partnership with the Department of Mining, Metallurgical and Materials Engineering, Tech Hour V featured industry and academe challenges in MMM. Pete shared the technical, environmental, social and governance issues besetting the mining industry. On the academe side, Dr. Manolo Mena presented his research in electrometallurgy while Asst. Prof. Francesca Valerie Cabanlig presented her study in mining engineering.