From the May 19 General Membership Meeting electing new Trustees, and the Board of Trustees meeting that ensued, President Val Reyes promptly started his term on June 1.
A special BoT meeting was convened on June 2, to itemize ongoing projects and formally turn over from the outgoing president Ferdz de la Cruz to the new leadership. On this occasion, certificates of appreciation were given to Ferdz and to Wash Roqueza, who ended their 3-year terms as Trustees. (Note that Val and Chairman Alex Sy were elected to new 3-year terms.) Wash was the chairman of the Audit and Governance Committee throughout his term.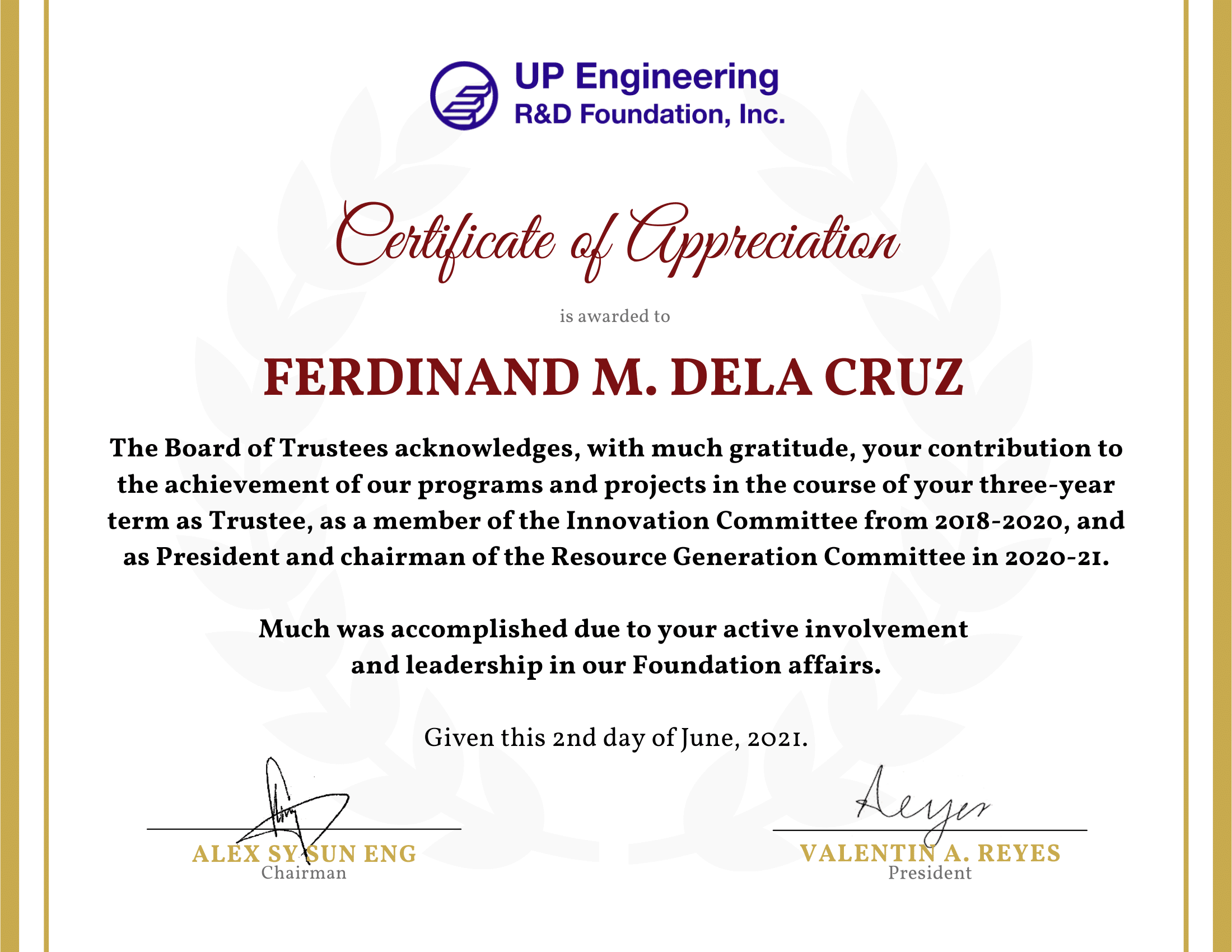 In this meeting, the Board approved the Policy Statements and Guidelines (P&G) proposed by the subject leads:
The Fund-raising P&G, by Babes Singson
The Investment P&G, by Riza Mantaring
The Project Governance P&G, by Elise del Rosario
The following will be reviewed shortly:
The Research and Development P&G, by Prof. Glen Tabios
The Faculty Awards (Professorial chairs and Teaching and Research Awards), by Dean Ferdie Manegdeg and Prof. Bert Amorsolo
Other policy subjects are being planned for review. Pres Val will ask members to volunteer as lead reviewers. Meanwhile, he has asked the chair of the Audit and Governance Committee, Elise del Rosario to take over his role as Policy Review Ad Hoc Team lead.