We congratulate our esteemed member, Dr. Felipe M. Medalla for his appointment as Governor of the Bangko Sentral ng Pilipinas under the incoming administration of President-elect Ferdinand Marcos, Jr. He formerly served as the Secretary of Socio-Economic Planning and Director-General of the National Economic and Development Authority from 1998-2001.
With him at BSP as Deputy Governor (since March 2021) is our member, Mamerto E. Tangonan. Mert leads the Payments and Currency Management Sector which supports the digital transformation of the country's financial services.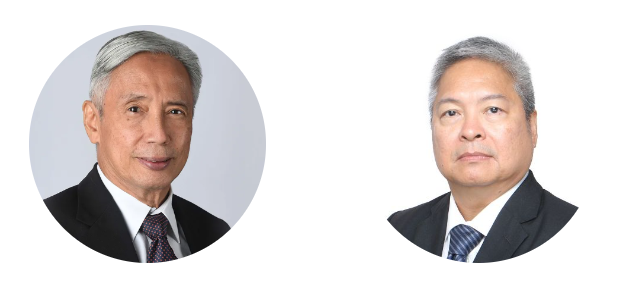 We express our thanks to our Adviser, DOST Secretary Fortunato de la Peña and our Trustee and former College Dean DOST Usec Rowena Guevara for leading the Department from 2016 to 2022. Sec. de la Peña also served as Undersecretary for Science and Technology Services from 2001 to 2014. Usec Gev was Executive Director of DOST-PCIEERD from 2012 to 2015 and Undersecretary for Science and Technology Services from 2015 to 2016.
Our members who have served as Cabinet Ministers/Secretaries in the past half-century include Prime Minister Cesar Virata, and Ministers/Secretaries Alfredo Juinio, David Consunji, Vicente Paterno, Jose Dans Jr., Fiorello Estuar, Gregorio Vigilar, Cesar Bautista, Melecio Magno, Pio Pedrosa, Augusto Santos, Delfin Lazaro, Francisco Viray, Filemon Uriarte Jr., Estrella Alabastro, Mario Montejo, and Rogelio Singson.
UPERDFI is well represented in the executive branch of the Philippine Government, contributing to engineer a better Philippines!