The UP Disaster Risk and Exposure Assessment for Mitigation Commercial Services (DREAM), through the help of UPERDFI, met with Forest Foundation Philippines (FFP) on September 14. The meeting revolved around a possible collaboration between DREAM and FFP in creating an evaluation and monitoring system on focal forest landscapes in the country using LiDAR technology. This could be a breakthrough project of the two institutions in making forest management more sustainable and effective. EJ dela Cruz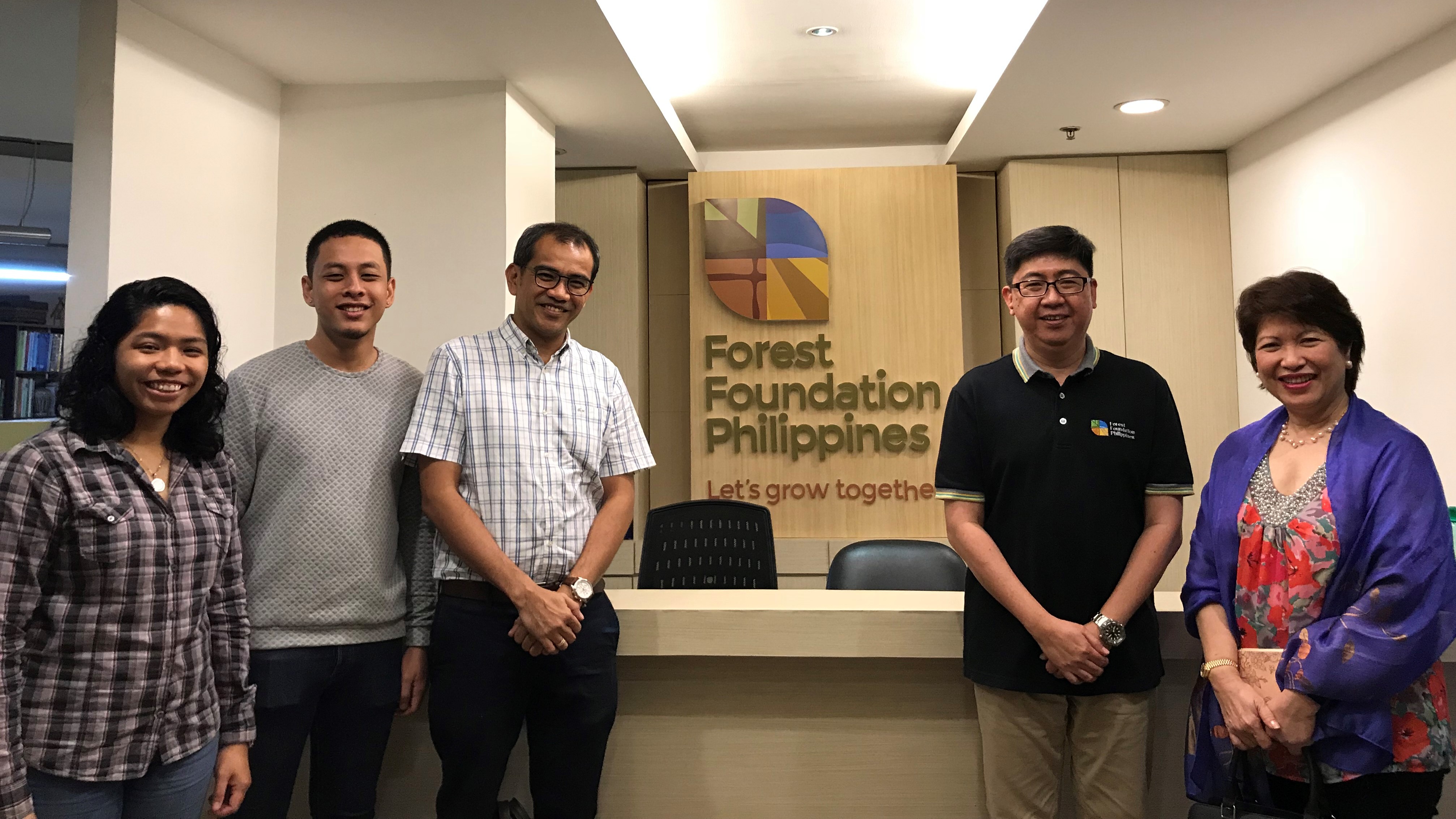 (L-R) DREAM's Fe Tandoc, EJ dela Cruz and Project Leader Dr. Enrico Paringit, with FFP Executive Director Atty. Jose Andres Canivel and UPERDFI President Rosario "Chato" Calderon
In line with its Technopreneurship: Lab-to-Market Thrust, UPERDFI has also connected DREAM with the National Grid Corporation of the Philippines (NGCP) last August for the latter to make use of LiDAR maps in their operations.
Catch the DREAM Team pitch during the upcoming UPERDFI Partners' Conference on October 2 at the UP BGC.
UPERDFI hopes to foster more collaborations among the academe and the private sector towards collective prosperity. We are one in turning a DREAM into reality!