US-based alumnus member Renato Bello (IE '75), and Carmen V. F. Seriña, are funding the writing of the ES 101 Book Set, with their donations for the Textbook and Workbook development, respectively. The book set will be the reference material for the new course, ES 101, which combines the old ES 11 and ES 12, for the four-year Engineering curriculum. UP ICE professors Dr. Benny Pacheco and co-author Dr. Augustus Resurreccion lead the book writing team which will include graphic designers, illustrators, editors, etc. Member Alex Sy will also be involved in the printing of the initial copies, the funding for which will also come from Rene.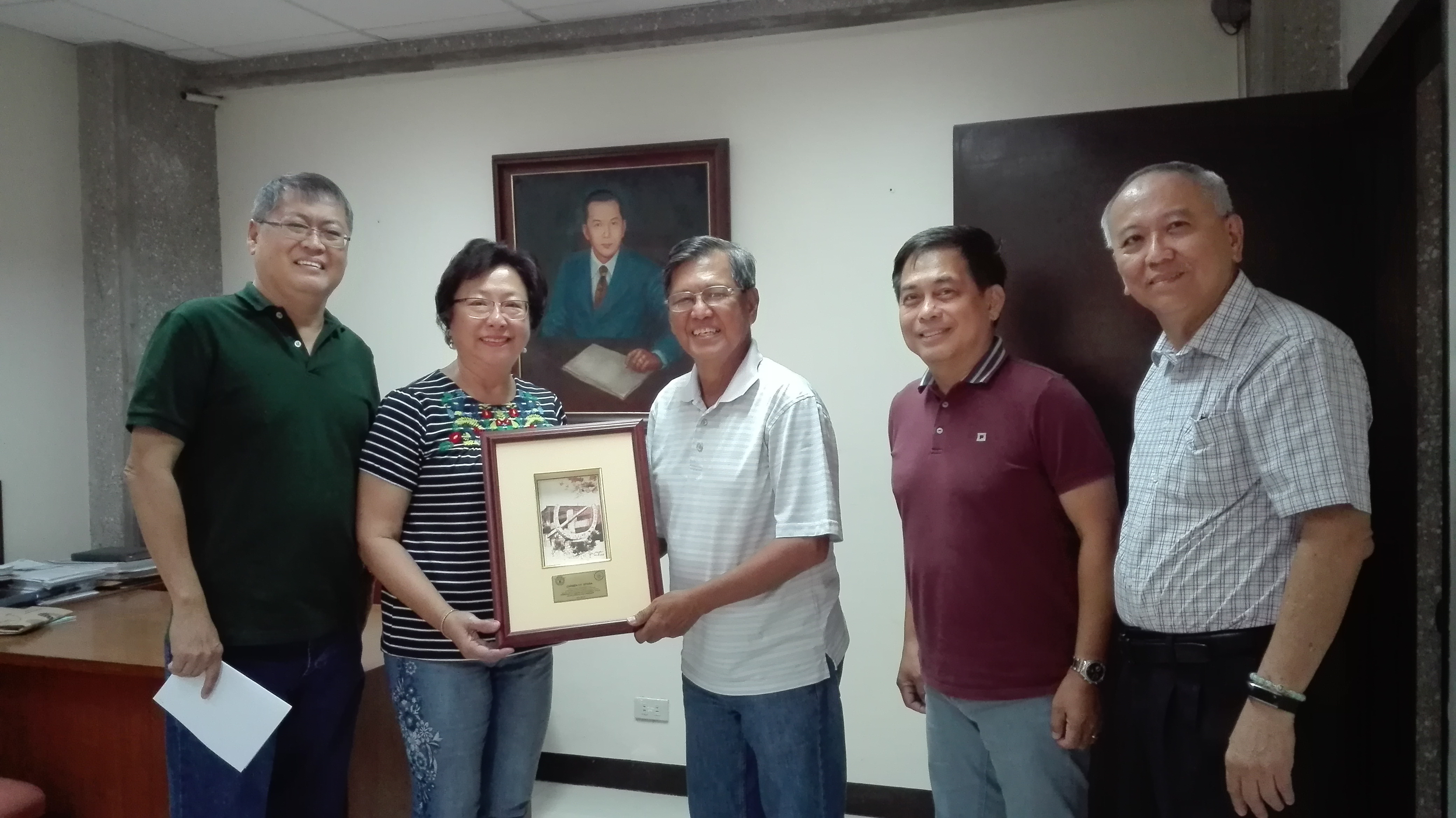 (L-R) Donors Renato R. Bello and Carmen V.F. Seriña; UPERDFI ED Alfonso A. Aliga, Jr., Member and Lead Author Dr. Benito M. Pacheco, and Member and Co-Publisher Alex Sy
The book team is thrilled to harness its intellectual and pedagogical capital in bringing forth excellent Engineering education not only in UP, but in the rest of the country.
Note that in June 2018, Menchu established the Fernando N. Seriña Professorial Chair in Mechanical Engineering in honor of her departed husband, Andy, ME '71.