Dean Rizalinda de Leon and UPERDFI President Chato Calderon hosted a dinner in honor of Dr. Romel Gomez on January 11 at Cravings, Katipunan. Dr. Gomez came to UP at the invitation of Engineering Research and Development for Technology (ERDT) Program Director Dean de Leon. In his lecture, he suggested that the innovation from algorithm has a far reaching and easier implementation than innovation with manufacturing involved.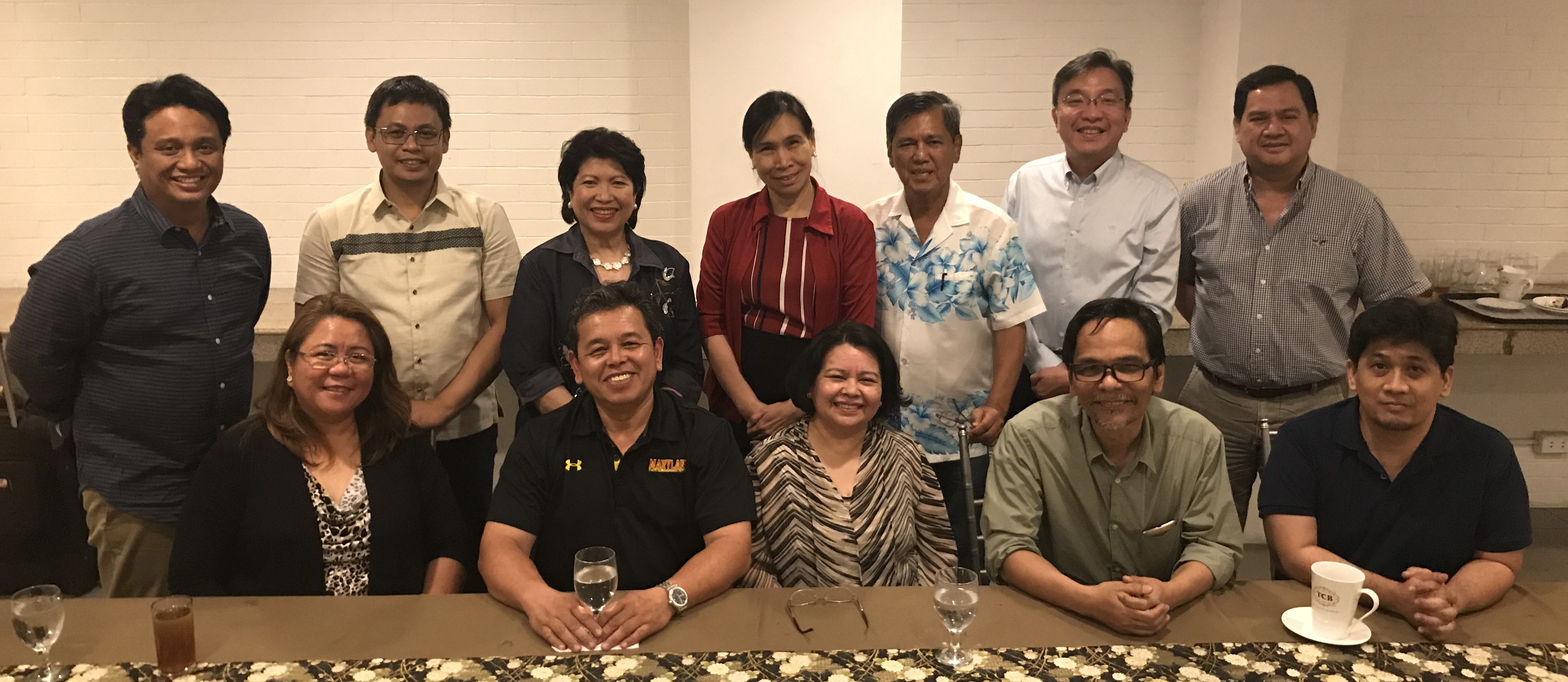 (seated from left) DOST Usec Dr. Rowena Guevara, Dr. Romel and Mrs. Gomez, Dean La Verne de la Peña (College of Music), Dr. Giovanni Tapang (College of Science); (standing from left) Dr. Richard Hizon (EEEI), Dr. Meynard Berana (AD for Research and Instruction), Pres. Chato Calderon, Dean Rizalinda de Leon, ED Tito Aliga, VP Rico Trinidad, Trustee Roger Buendia.
He also facilitated a workshop entitled "Connected People Using Connected Gadgets – The Internet of Things" at the Electrical and Electronics Engineering Institute Complex, organized by ERDT as a part of the Engineering Forum Series. Students from other ERDT participating universities all over the country attended the event, and many others watched through video conference. He discussed the elements of the Internet of Things (IoT) ecosystem from the device level to systems applications. He also shared IoT's huge potential applications to the Philippine context.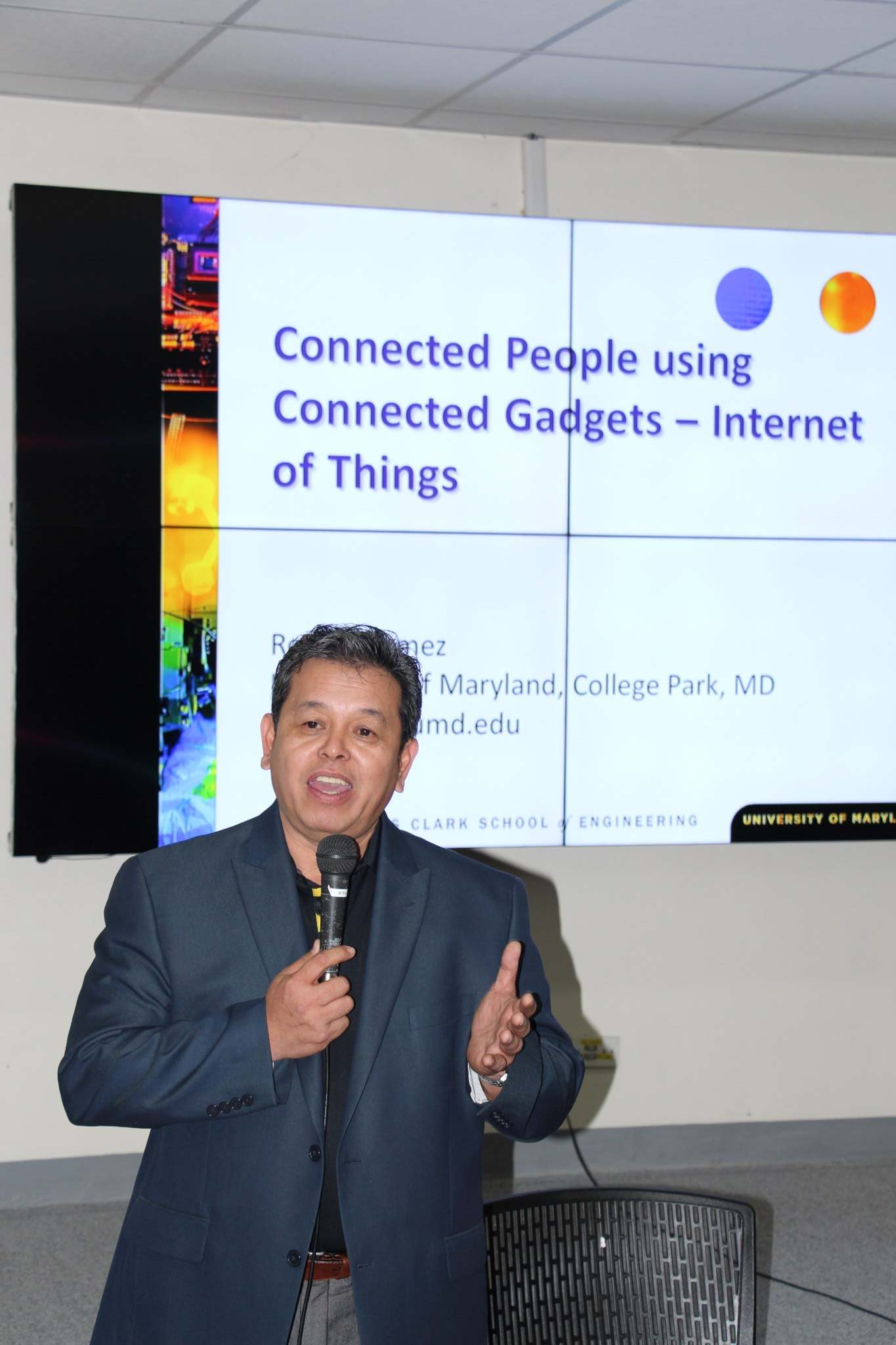 Dr. Romel Gomez
Dr. Gomez is a Professor and the Associate Chair for Undergraduate Education of the Electrical and Computer Engineering Department of the University of Maryland (UMD). He joined the DC leg of the US Roadshow and hosted Dean de Leon and Pres. Calderon at UMD.
He was a co-founder of the science education program called "Versatile Instrumentation System for Science Education and Research" or VISSER, an affordable science kit for K-12 students, with Dr. Giovanni Tapang of the UP National Institute of Physics.
Dr. Gomezobtained his Ph.D. in Condensed Matter Physics from the Univ. of Maryland, M.S. degree from Wayne State University in Experimental Atomic Physics, and BS degree in Physics from the University of the Philippines.